Karen National Union (KNU) announced travel restriction in PhaAn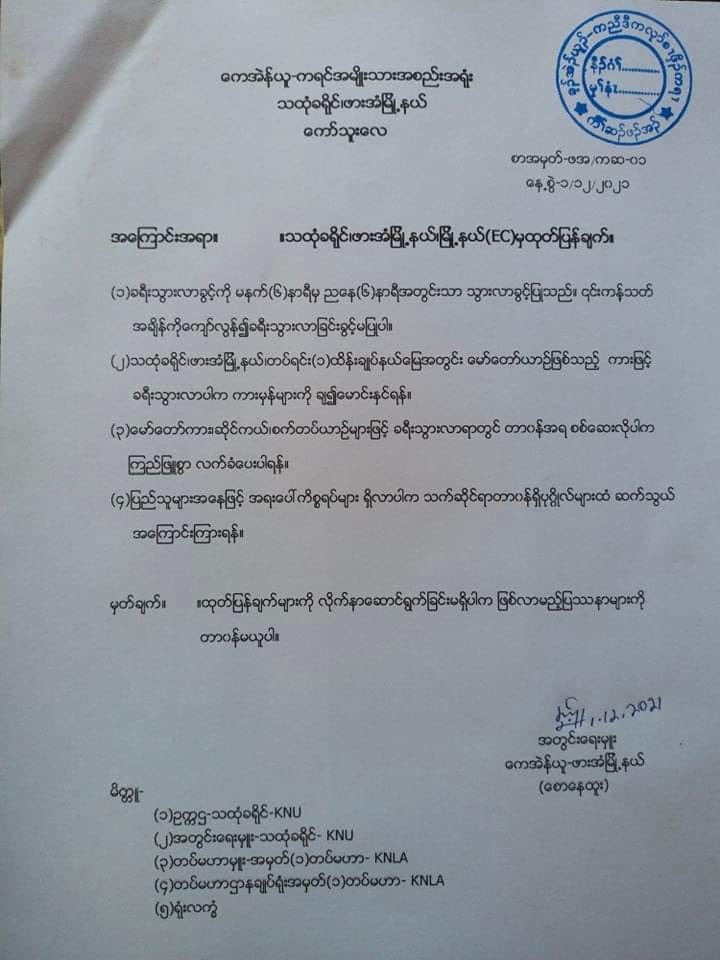 Due to intensifying battles between the PDFs and junta troops, junta soldiers disguised and travelled in a civilian car for carrying out missions and supplying artillery and food. Clashes occur on the high way, so for safety, the KNU Division 1 announced the restriction of travelling hours from 6am to 6pm in Pha An Township.
The KNU Division 1 territory consists of Pha An, Kyaik Hto,Tha Htone and Bee Lin. But the travel restriction is only applicable in Pha An for now.
The KNU stated:
(1) Travelling hours are from 6am to 6pm
(2) When travelling in KNU territory, roll down the car's windows
(3) Cooperate with KNU members if they search your vehicles for security measures
(4) Report to KNU responsible personnel if civilians have emergency traveling needs.
"If the statement was not followed, the KNU won't be held responsible for the consequences", announced the KNU.