Karenni and junta forces clash in Loikaw and De Maw So killing 4 junta forces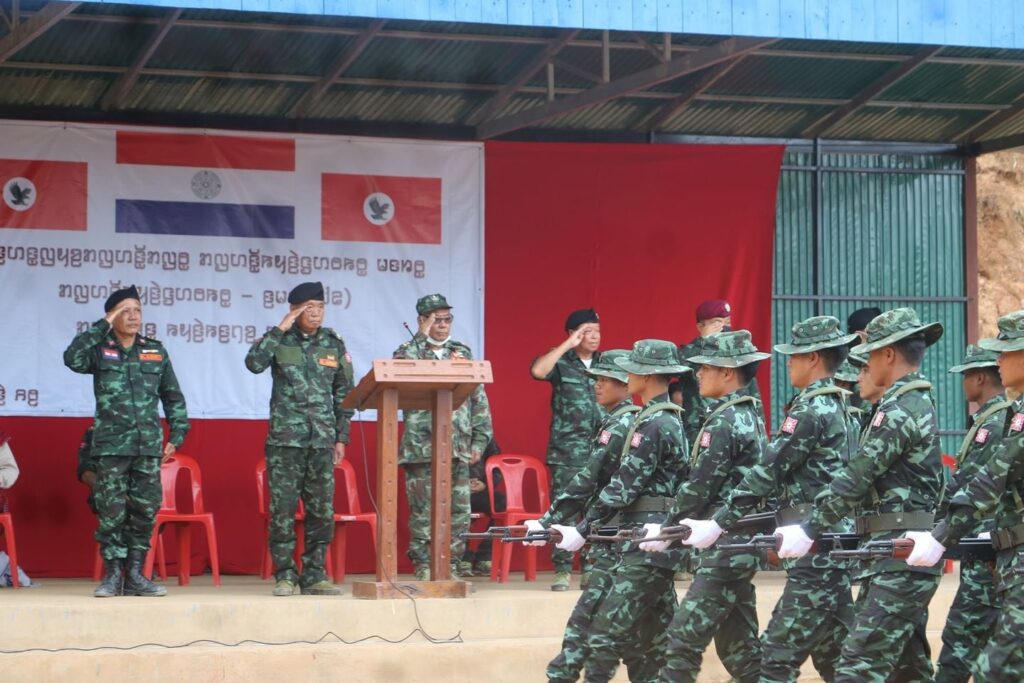 A battle took place between Karenni forces and junta forces at 10am in Loikaw and De Maw So Townships, Karenni State.
According to locals, junta forces used heavy artillery in De Maw So and the sound of small arms fire was been heard in Loikaw.
An intense battle took place between the Karenni Army and junta forces from 9:40am, on the east side of Loi Lin Lay, Loi Kaw, according to the statement from the Karenni Army. Junta troops were reported to be trapped among the fields, and the 530th Artillery Force was assisting with heavy missile strikes.
Similarly, fighting broke out between the KNDF, KA, and junta troops at 10am on December 16th, near San Pya 6 Miles Ward, Wan La Htwar Village, De Maw So. According to a KNDF 9th Battalion member, injuries were reported on both sides. It is understood that 4 junta members died with 2 injured, and 2 from the KNDF were injured.