KDF arrest junta informant, the Deputy Education Officer, of Demoso Township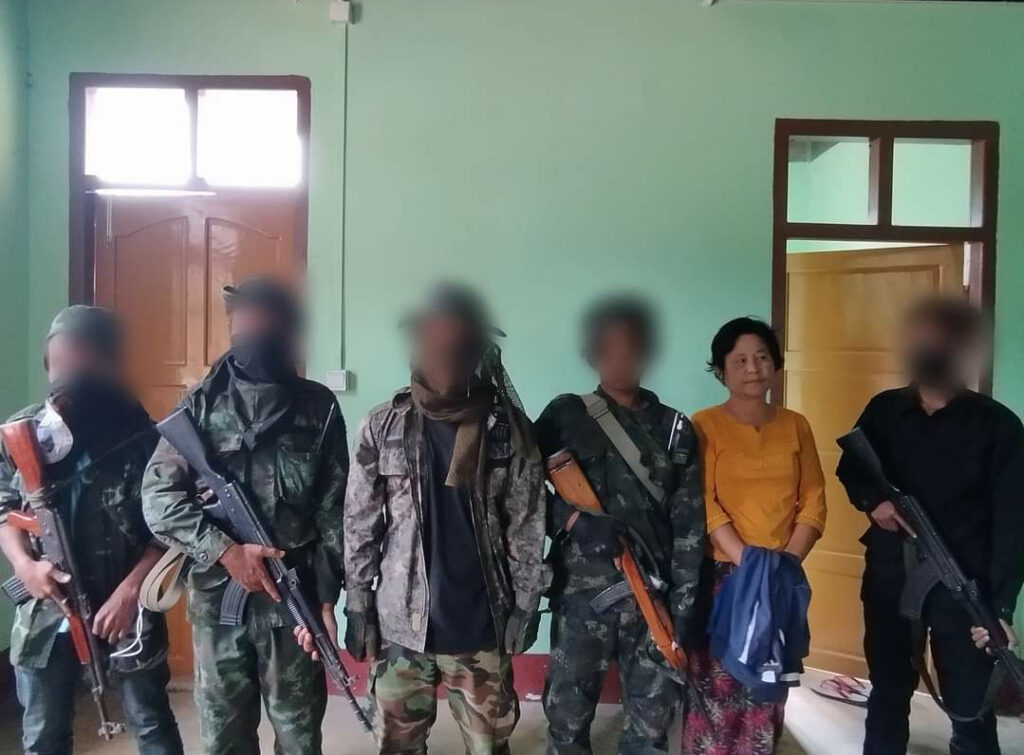 The KDF have detained a junta informant, Daw Khin May Sow, who is the Deputy Education Officer of Demoso Township, in Ngwe Taung Village, Demoso Township, Karenni State on November the 25th.
A total of 6 of the junta's informants, including Daw Khin May Soe, have been detained by the KDF and handed over to the Karenni State Police (KSP).
The KDF said in a statement that they will continue to monitor the situation and comply with the rules set out by the NUG when handling the junta's informants. The informants are making it difficult in every possible way for the local PDF, who are against the junta.
The detainee, Daw Khin May Soe has been newly appointed as the Deputy Education Officer by the junta after the February 21st coup.