Khin Oo Township , a 65-year-old man Thar Aye from Mayang In village, was shot dead by the military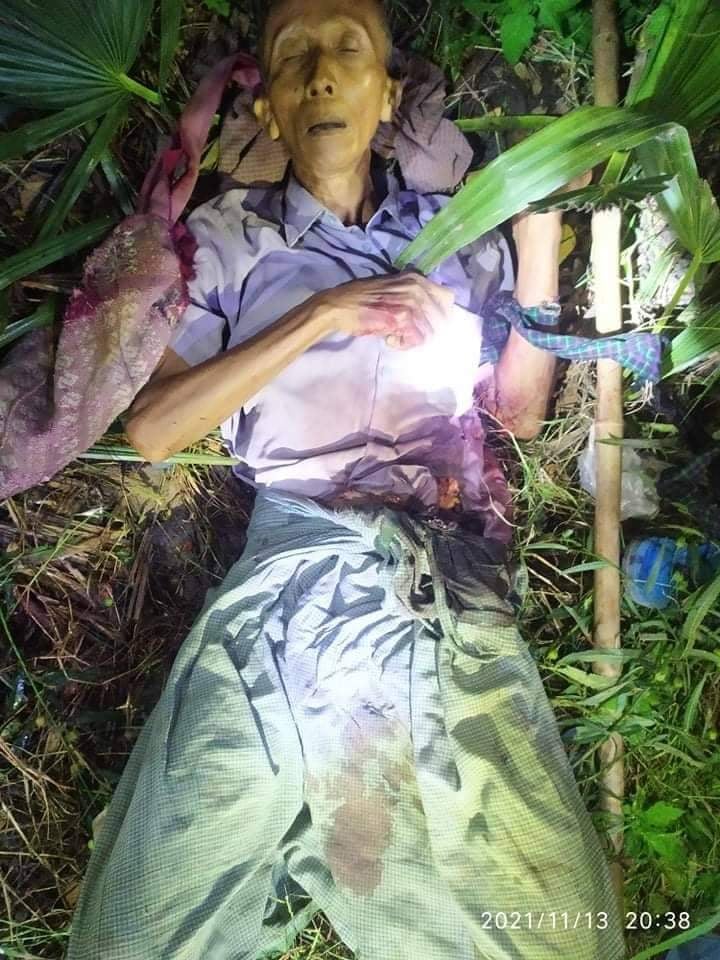 On the morning of 13 November, the terrorist military forces stormed Mayan Inn village in Khin Oo Township, Sagaing Division and shot and killed 65-year-old Thar Aye, a cowherd at the top part of the village, for no apparent reason, locals told.

"The terrorist military forces stormed Mayang Inn village on the morning of the 13th. When the terrorist military forces came along the forest road, they found Ko Tha Aye, who was mowing the grass at the top part of the village, and shot him in the abdomen. Two villagers were also arrested, "said the person from the Khin Oo Township Local Information Center.

Ko Tha Aye's body was found near the haystack on November 13 at around 9 pm, and many people in the village were fleeing.

At around 2.50 pm on November 13 in Khin Oo Township, Shwebo District, Sagaing Region, about 30 armed terrorist military forces from Ywa Thit Kone village marched to Myakan village by the railway and set fire to houses and motorbikes between two villages in Mayan Inn village, according to locals.