KIA attacks and seizes three military council camps near Nam Jan village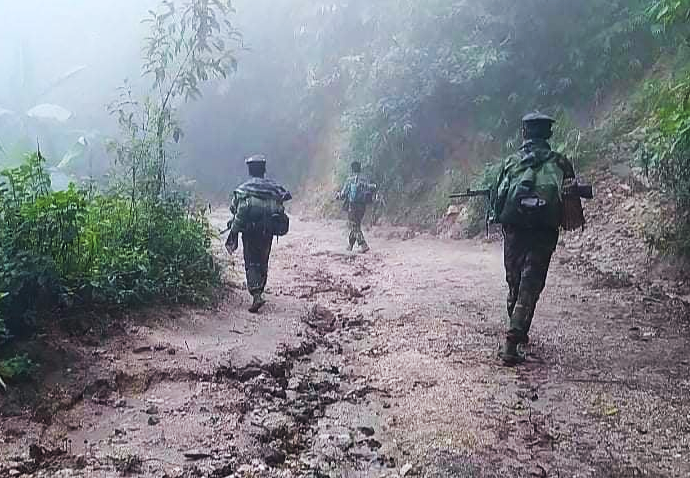 At Kachin State Hpakant Township, the Kachin Independence Army (KIA) stormed three military council camps Awng Len, Seng Ja, Ga Hkyeng near Nam Jang village in yesterday evening and seized them this morning, according to Kachin sources.

The Kachin Independence Army (KIA) and the People Defense Forces (PDF) launched a joint offensive on November 9 at 4:30 pm in Kachin State.

These camps are former KIA camps occupied by the terrorist army and are currently under the command of the 33rd Division. According to local sources, about 100 terrorist military troops are stationed there.

"This morning we heard heavy artillery fire from the strategic hill in Hpakant. We had to flee all the houses while we were going out on strike. We have been carrying out heavy artillery fire since yesterday evening," a Hpakant resident told.

The exact number of casualties from the military council is unknown at this time, and the KIA has not released any official information.

Photo: KIA members (old photo)