KNDF warn not to sell the products manufactured by military groups in Karenni Region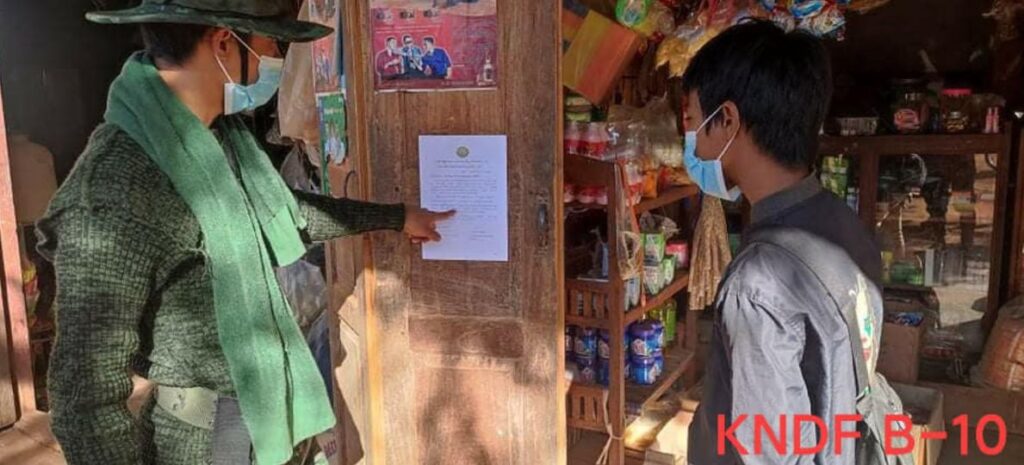 The KNDF has publicly announced that they will take action, after a warning period, against people who to sell products produced by junta related companies, including Mytel phone recharge cards, and Myanmar Beer, in Karenni State.
In the KNDF Batallion 10 region, the warning not to sell nor use the products from military business begins on the 1st of January as it is strongly condemned the inhumane activities conducted by junta regime.
The KNDF announced that it will not allow the general public from the Karenni Region, to use, store, or sell the products produced by military related businesses. The products include those from Mytel (mobile phone service), Premium Gold and Red Ruby (cigarettes), Myanmar Beer, Adman Beer, Dagon Beer, and Mandalay Beer (beer), SinMin Cement and Rhinoceros Cement (cement and building products), Seven Condensed Milk and Milky Condensed Milk, and Shwe Phi Oo tea mix.
Since December 26th, it has been announced that there will be action taken after the warning period, which will end on December 31st. The members of the KNDF Battalion 10 strongly condemned the genocidal action conducted by junta forces on December 24th, of which at least 35 internally displaced persons, including women and children, were burned alive. The KNDF promised to fight against the military dictatorship till it is defeated in Myanmar.