KNDF welcome statement from NUG Ministry of Defence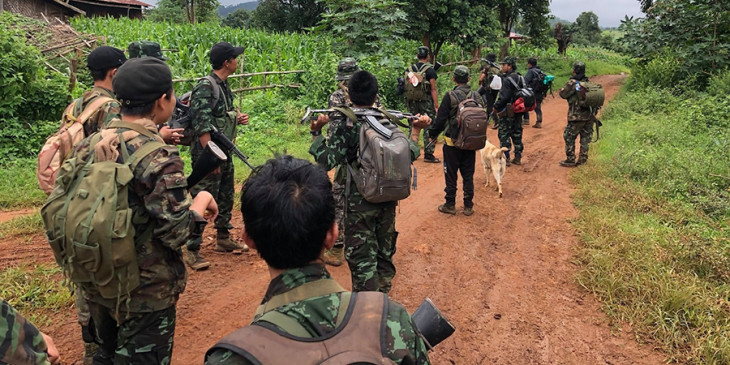 The National Unity Government's Ministry of Defence released a statement that the Karenni National Defense Force (KNDF) is a Karenni People's Defense Force and is working in cooperation with the Ministry of Defense.
The statement also included that, together with Karenni Army (KA), the Karenni National Defense Force (KNDF) is in the frontier role of the revolution, fighting the military dictatorship.
The KNDF has cooperated with local People's Defense Forces (PDFs) in fighting to overthrow the junta regime and to begin a federal democratic union.
A spokesperson from the KPDF said, "We were not too far-off from the NUG from the start. But this statement will make it clear whether the KNDF is a separatist group or a group based on a state. We have made clear that we will follow the NUG/CRPH for political leadership. This statement will also make it clear for some people who have doubts about the KNDF."
It was reported that the KNDF is a Karenni People Defense Force and is under supervision of Karenni State Consultative Council (KSCC). Hence, it has a strong constitution and policy.
There are 19 battalions of the KNDF in the whole of Karenni State, including Phalkhone, and each battalion consists of 300 to 500 troops.
In addition, the People's Defense Forces (PDFs) have been formed in Karenni State and there are 9 battalions.
"We cannot split ourselves in fighting the junta. We need to be as one. We are still welcoming other groups who will cooperate with us. That's a fact." said a KNDF spokesperson.
There have been clashes between junta forces and the KNDF almost everyday.