KNDO let go a dozen police officers after interrogation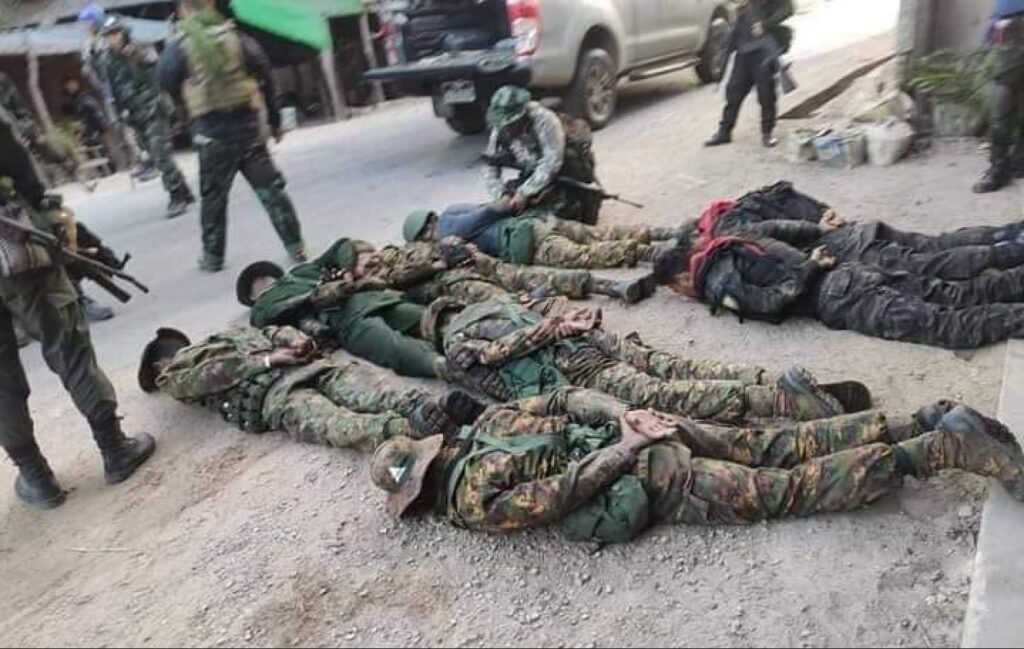 A dozen of police officers from the junta regime were reportedly detained and released by The Karen National Defence Organization (KNDO) for travelling without permission in Kyone Doe Township, Karen State.
According to a local news outlet, a fully armed police force of twelve traversed the area without reporting to the regional armed group, the KNDO. They were detained and interrogated by the KNDO, and released at 4:45pm.
"They have been released. They were allegedly transferring police forces. They did not come in a military convoy. A release order has been made by higher-ups." a local news source said.