KNLA and junta forces start shooting in Mae Htaw Talay with BGF aiding junta forces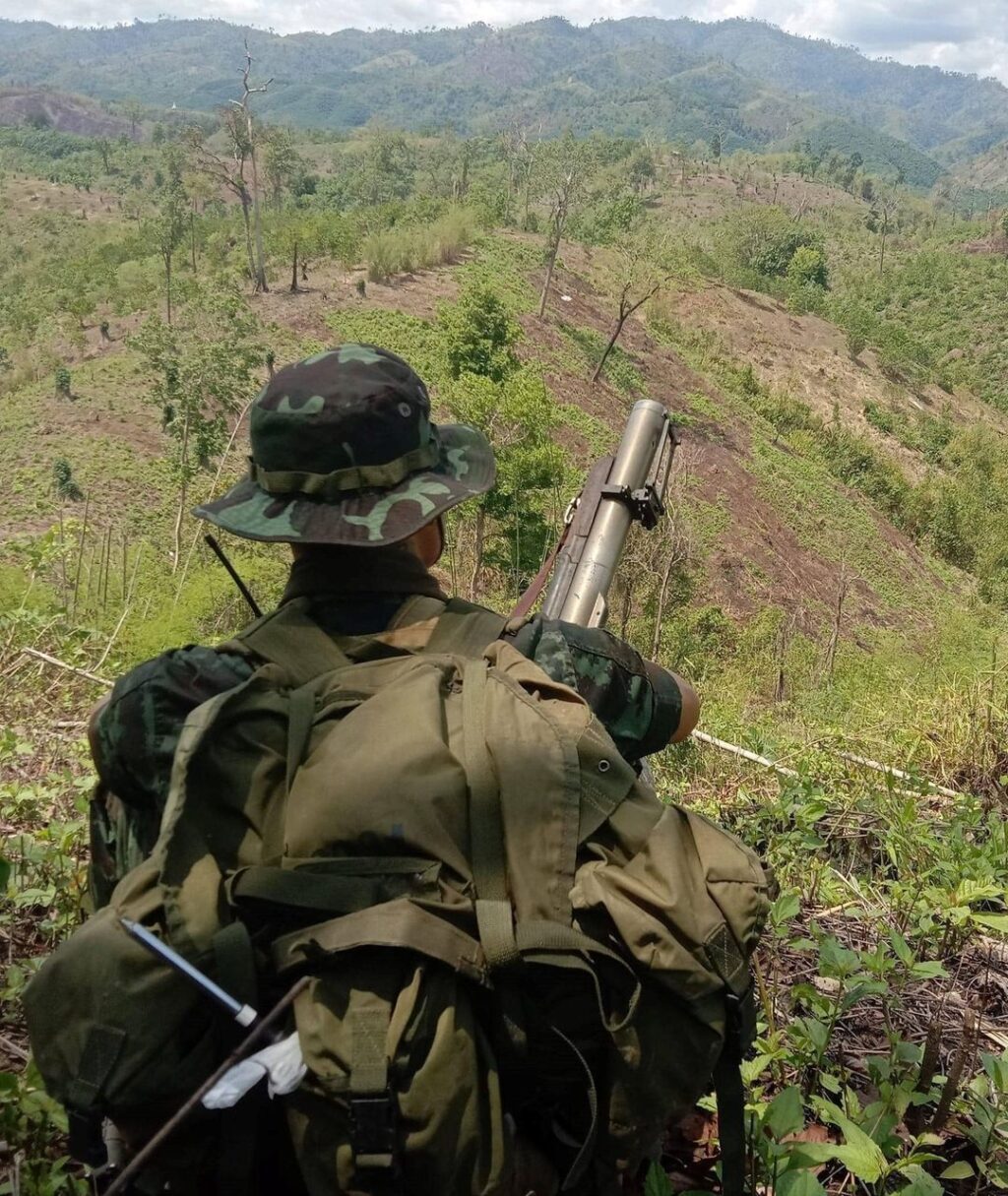 Local news sources say that this morning, December 15th, shooting began between junta forces and the KNLA in Mae Htaw Talay, Myawaddy, Karen State, and that the BGF is aiding the junta forces.
"There are ten military trucks in Myetta Lin Myaing. There are around 30 soldiers near Lay Kay. They're going to fight again. They're shooting near Mae Htaw Talay too. I heard two gunshots. I think the fight has started in Val Hee Kalaw and Mae Htae Talay. The BGF is also joining. Around 150 junta and BGF forces are trying to advance. There are soldiers in Lay Kay Kaw, Quarter 3. They're breaking into houses," says the news source.
According to residents, over 2000 people had to desert their homes due to the battles.