KNLA takes Mel Wah Khee post back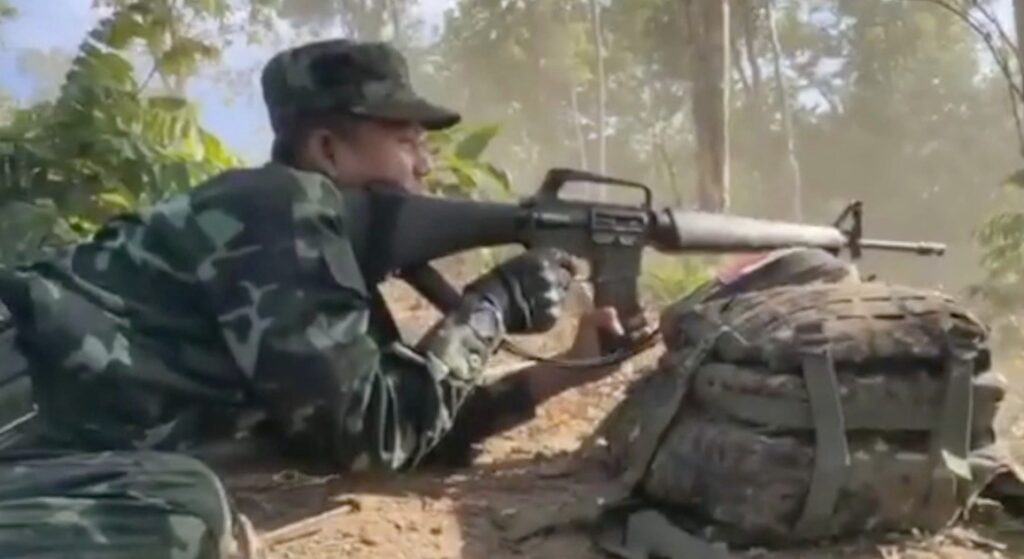 According to field reports, the KNLA and it's allies have taken back the Mel Wah Khee post to the south of Myaweddi, Karen State.
"The battle began this morning around 4am. The shootings continued until 6am. Tensions decreased after 10am and there's just very few firefights now," said a PDF member in the battlefield.
"Two airplanes came and dropped bombs around 2pm. There are still fires in the places where the battle happened, even now at 7pm. We're getting the post back. We didn't lose the post back then either. We just retreated from it because they were air striking us. The junta didn't get the post either and they dare not come up. The KNLA, KNDO, DKBA and PDFs are all allied and we're marching back to our post," he continued.
"Some junta forces are retreating but there are still around 50 soldiers near the post." he said. "They are ready. Some are saying that they might attack us at night again,".