KNU announces curfew and travel warning between 6pm and 6am in Thaton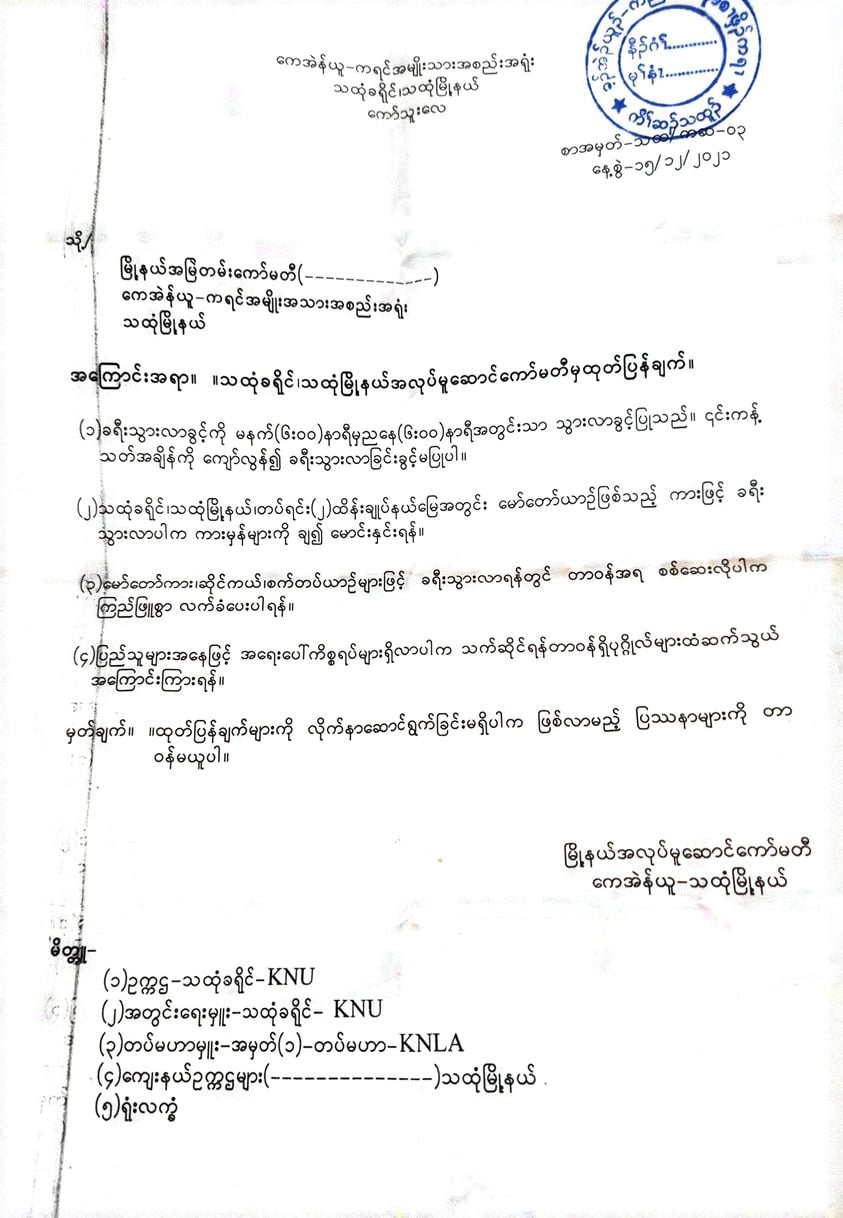 The Karen National Union (KNU) Brigade 1 has imposed a nighttime curfew in areas under its control in Thaton Township, Mon State, telling people to travel only between 6am and 6pm.
The KNU informed civilians to avoid traveling during curfew times, and to drive with their car windows open while traveling in Thaton, and to cooperate with inspections.
It has been advised to contact people in charge for emergency travel cases and the community has been informed that the KNU would not be held accountable for any consequences for not following the instructions issued by the KNU Brigade 1.
A similar statement has been issued by the KNU in Hpa An District in recent days.