KNU detain 8 members of the junta military and the BGF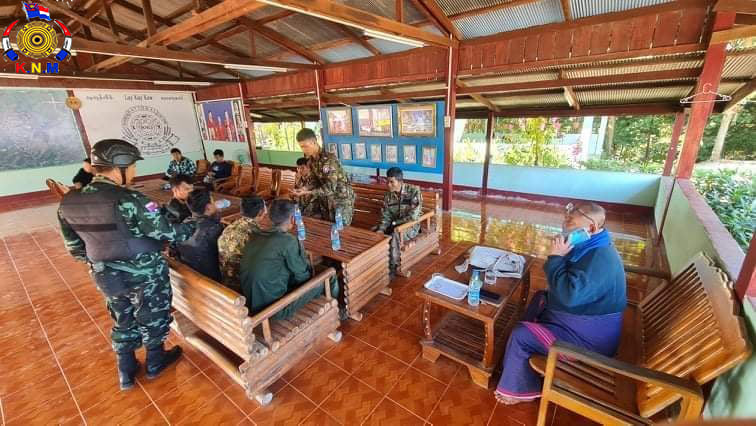 The KNLA Joint Force arrested six from the 275th Light Infantry Division of the junta military and two members from the Karen Border Guard Force in the battle of Bel He Kalaw, Mal Htaw Talay, and Myit Tar Lin Myaing Villages in the area of Lay Kay Kaw.
In the December 16th battle, there were 18 casualties from the junta forces, and six soldiers from the military and two from the BGF were caught alive by the KNU armies. It is reported that the KNU is treating them well and have let them stay temporary accommodation.
On December 17th, initial news reported that the junta forces are still attacking at Lay Kay Kaw with artillery and battles are occurring regularly.