KNU headquarters issues an order to shoot invading junta troops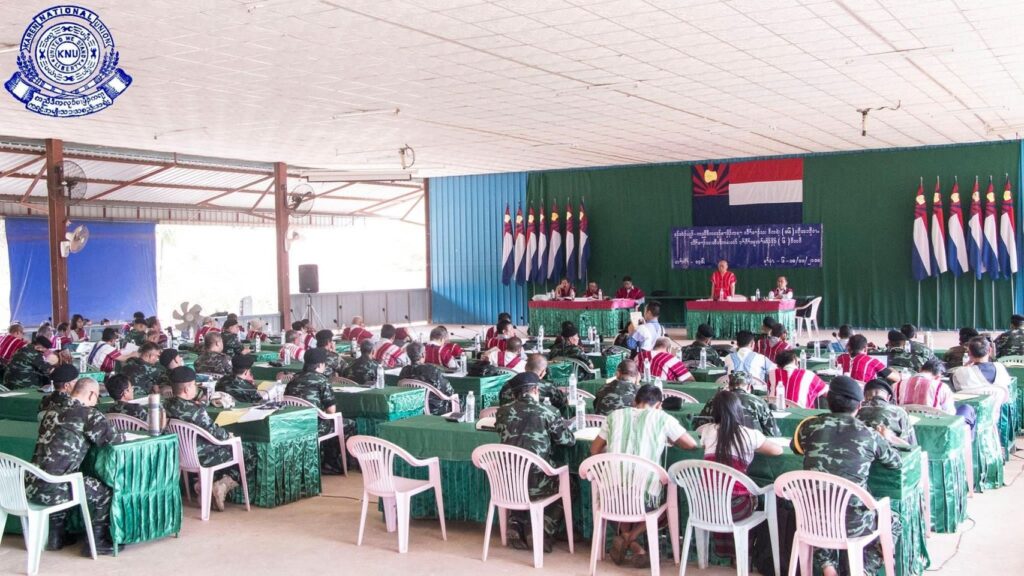 "The headquarters of the KNU has issued an order to shoot any junta troops invading their territories (all 7 brigades under the KNU)," said a member from Brigade 5.
Junta troops have tried to invade Lay Kay Kaw, the area under KNU Brigade 6's territory, and conducted missions and detained civilians and political activists since December 13th.
"Some leaders of the KNU (Karen National Union) and the KNLA (Karen National Liberation Army) attended a committee meeting discussing the current conditions and rising tensions with junta troops within their territory. The meeting reached a decision to fight back the invading troops and we will discuss further in a congress meeting," said a KNLA leader who attended the meeting.
"The fight started on December 15th in Lay Kay Kaw between junta forces and an alliance of the KNLA and PDF. Since KNLA's headquarters had not issued any order to shoot at that time, only the scouting troop of the KNLA within the battle zone were involved in the fight," reported the local news.
Within the 5-day-battle near Lay Kay Kaw area, about 100 junta soldiers were reportedly killed and aerial bombing is reportedly conducted by the junta.