KNU leader urges all Karen people to stand up however they can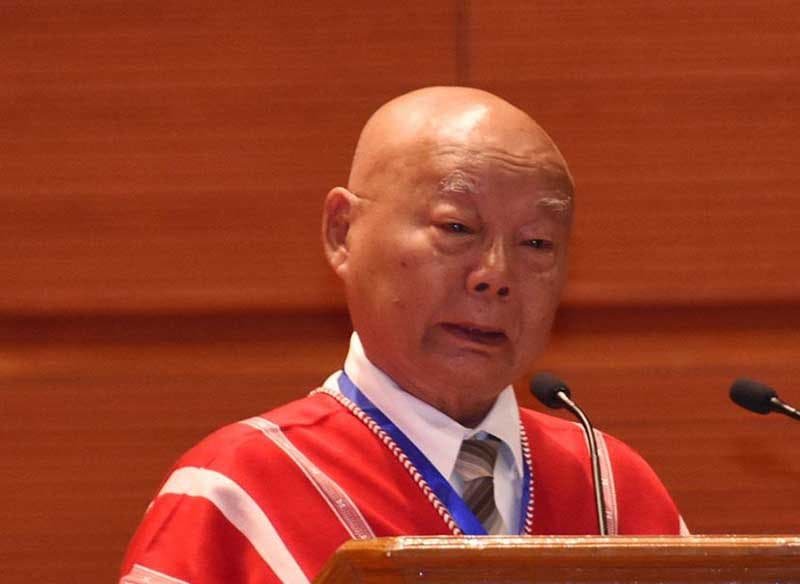 In the current political climate, the chairman of the Karen National Union (KNU), General Saw Mutu Say Poe, urged all Karen people to work for the benefit of the Karen people and to fight back from all walks of life.
The KNU chairman added in an additional message for the 2761 Karen National New Year, which falls on January 2nd.
And also said that, "The best solution for the political crisis is a politically peaceful discussion, and the KNU has always called for a peaceful political solution, but successive rulers have said they did not have the political will."
"From the side of the KNU, if there is no cease-fire and solution to the political issues, the KNU will not be able to build internal peace. Therefore, the KNU invested a lot of time and money in the previous cease-fire agreement and political issues by through peaceful means, and pushed to build a federal democratic union of equality and self-determination, and to foster social welfare and country development."
In addition, he said, "political parties and ethnic rebel groups had worked with the people and the international community to provide assistance to the KNU. However, the KNU's efforts were thwarted again because of the military coup. Therefore, as long as the military dictators are unwilling to resolve political issues in the right, political way, genuine political dialogue and efforts to build internal peace will not succeed."
Therefore, people all over the country, especially the younger generation, had come to understand the real situation and that they were witnessing an armed struggle.
"Therefore, we call on all enemies of the junta regime to reclaim their rights that have been forcibly taken away and to fight against the unjust political system that is an obstacle to our national rights and our national development, and to fight against all enemies who will destroy their national identity in their respective roles.