KNU ordered "no passage" at night in Dupalayar District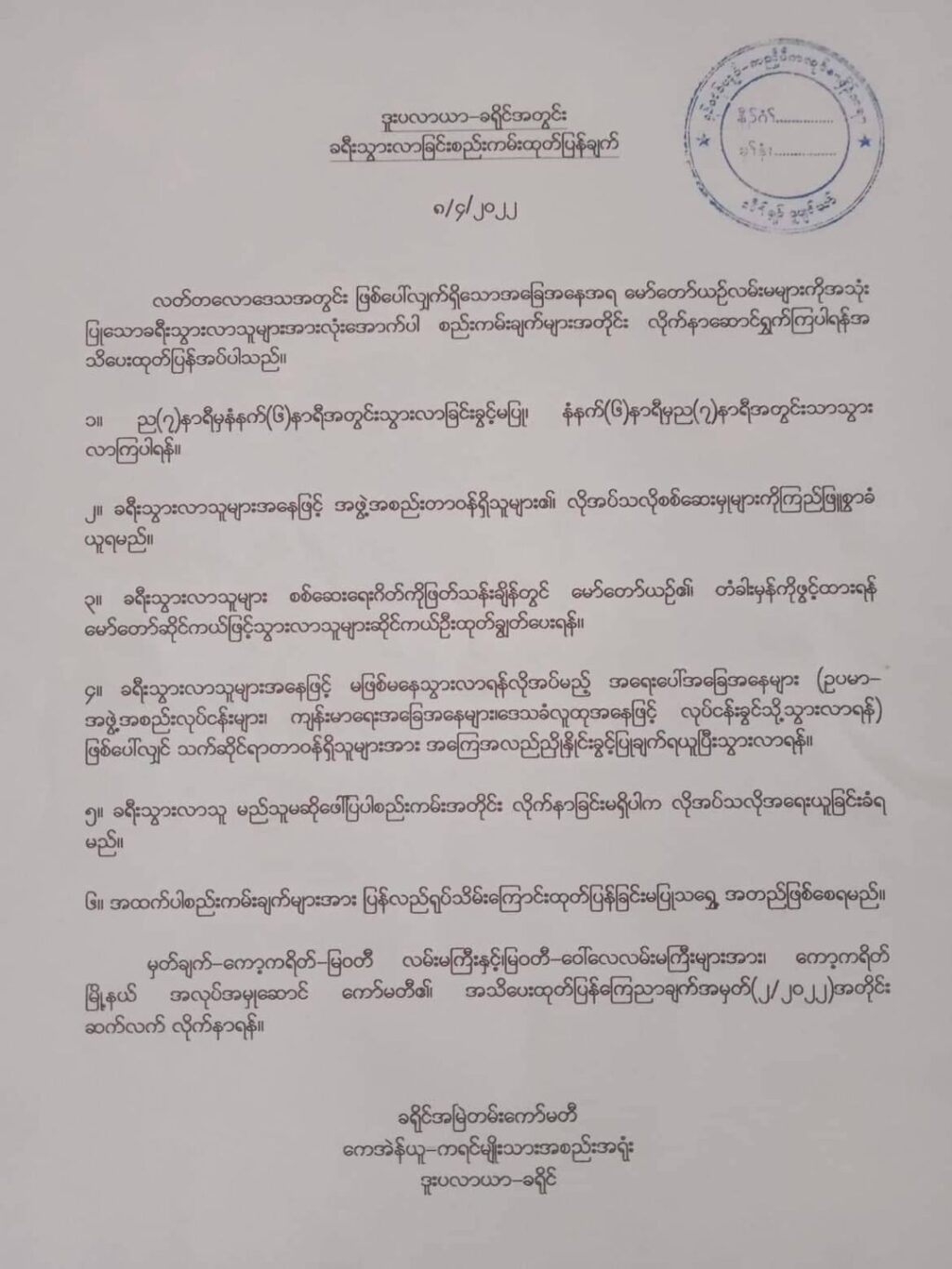 KAREN STATE – KNU announced a statement not to travel from 7 pm to 6 am due to the current issues in KNU Dupalayar District. Moreover, according to the statement, the travelers are warned to be checked thoroughly and to open the car windows and take off their motorbike helmets while passing through the security gates.
For those who require to go urgently, they have to discuss with the relative officers-in-charge to get the permission. The urgent cases that they let the passage include the duties associated with organizations, the health issues and requiring to go to work for the locals.
They also announced they would strictly take action against those who do not follow the rules and this order will be valid until they back out of the statement.
Moreover, KNU- DuPalayar District, Kawkareik Township Committee also issued a warning on March 27 to stop passing through Kawkareik-Myawady Asia Road, Myawady-Wawlay Road and stop trading temporarily.