KSCC highlight junta regime's continued genocide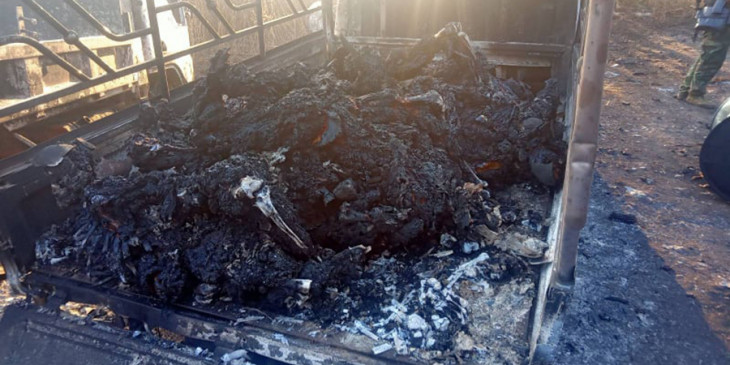 Over 40 Karenni people, including women and children, fleeing clashes, were inhumanely killed and burned to death in a Karenni State village on December 24th.
The Karenni State Consultative Council (KSCC) said in a statement that the Myanmar junta regime is committing genocide, purposefully, in a bold manner.
Charred bodies were found in eight burned vehicles and five motorcycles near the village of Moso on Christmas morning.
KSCC condemned junta leaders for the genocide, inhumane, and brutal killing, that violates human rights and said it will retaliate against the junta regime for those victims whose lives were sacrificed in the incident.