Lawsuit filed against Myanmar coup leader at the ICC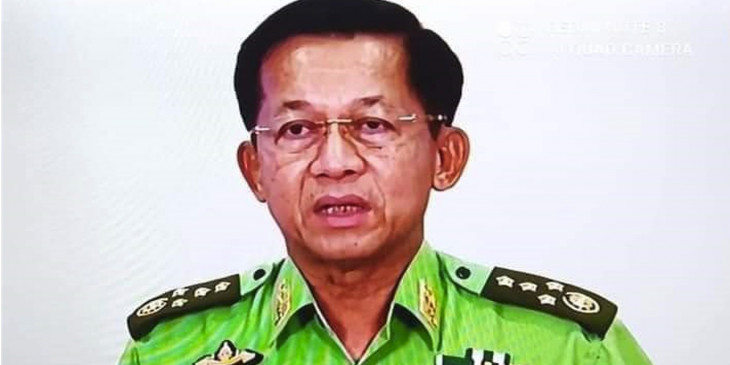 The London based MAP (Myanmar Accountability Project) has filed a lawsuit with incriminating evidence against coup leader Min Aung Hlaing at the International Criminal Court (ICC).
The MAP filed the lawsuit against Min Aung Hlaing for violations of the Rome Statute Law No. (15) and said the junta has been conducting systematic torture and violence to suppress protests on a vast scale.
Christopher Gunness, the director of MAP, said that the coup leader was responsible for the crimes of his security forces.
Christopher Gunness was a reporter for BBC during the 1988 uprisings and was famous for bringing the world's attention on situations in Myanmar.
After working at the BBC for 23 years, he became the Middle Eastern Strategic Advisor in the United Nations.
The evidence submitted to the ICC was said to include crimes committed to individuals as well as legal reviews and it was obvious that the junta has been conducting torture and violence vastly and systematically as a strategy.
This evidence is enough to qualify the actions as crimes against humanity. Therefore, there's a good chance that ICC will accept the lawsuit against the coup leader and might issue a warrant for Min Aung Hlaing's arrest.
Governments of Myanmar have repeatedly insisted that Myanmar cannot be judged by the ICC because Myanmar is not a member of the ICC.