Leader of the fascist terrorist military Min Aung Hlaing is barred from attending ASEAN-China Summit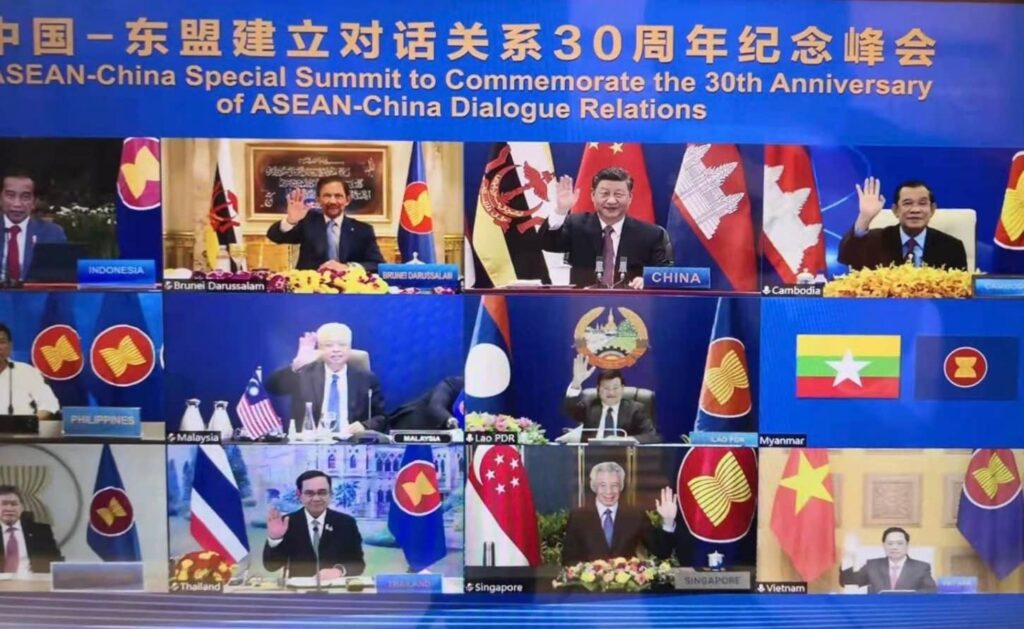 ASEAN-China Special Summit which to commemorate the 30th anniversary of ASEAN-China dialogue relations held on 22nd November via video conference.
The summit is held without the representative from Myanmar.

Chinese President Xi Jinping and the leaders of ASEAN member countries are attending the summit.
Although China lobbied in an attempt to invite Min Aung Hlaing, the plan faced the strong opposition from some ASEAN countries.
Therefore, China had to accept the ASEAN stand on this decision.

The summit was chaired by China and President Xi delivered a speech on the 30th anniversary of ASEAN-China dialogue relations.

The terrorist military leader Min Aung Hlaing was also excluded from the ASEAN summit which was held in October.

This is the strong message from the ASEAN by excluding Min Aung Hlaing for neglecting and failing to implement the five points consensus of ASEAN.