Letpadan Students' Union says true independence has not yet been achieved due to dictators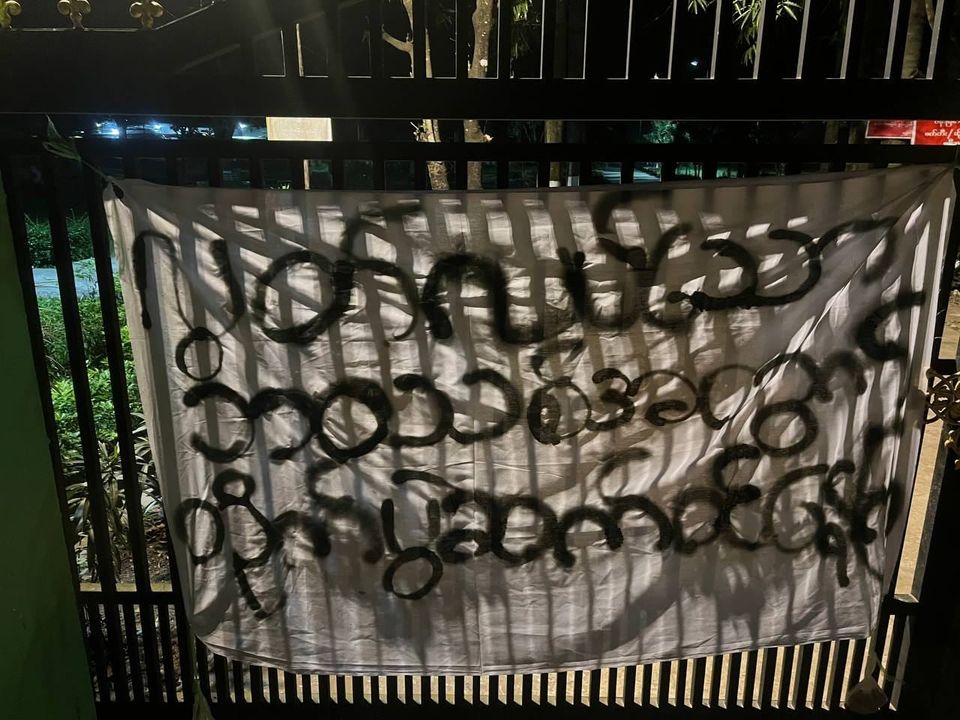 It is the 74th Independence Day, but so far no genuine independence has been obtained due to power-craving dictators, said a spokesperson of the Letpadan Township Students' Union.
"We have been enslaved by the military for three generations by dictatorial giants such as Nay Win, Than Shwe and Min Aung Hlaing. So, we must work with the people to eradicate these dictatorial warlords from our land," said an official from the Letpadan Township Students' Union.
He said that they will make sure the future federal state would be, after the end of the revolution, free of authoritarian acts such as coups and that the fight for a new independent life would continue.
On January 4th, Independence Day, the Letpadan Township Students' Union hung a banner in Lepadan that read "The Independence Day Devoid of Freedom".