Local PDFs temporarily close down 2 highway road segments in Sagaing Division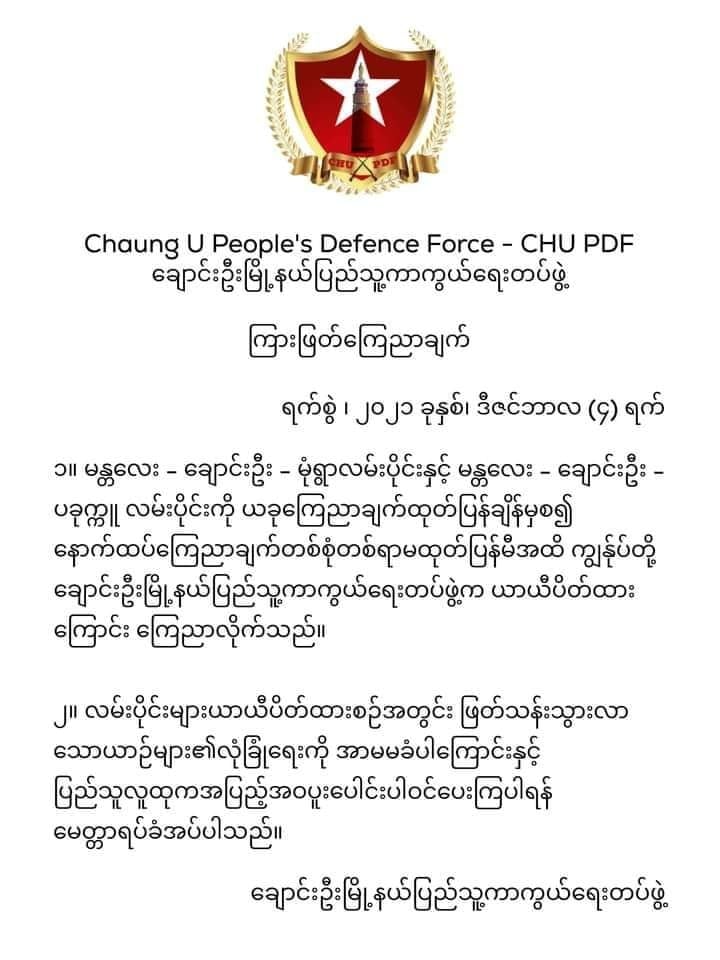 In Sagaing Division the ChaungU PDF announced that they have closed 2 highway roads temporarily.
The PDF stated that the Mandalay -Chaung U -Monywa highway and Mandalay-Chaung U-Pa Kho Khu highway road segments were temporarily closed from December 4th, until furthur notice.
The PDF from Monywa and Chaung U townships requested people's participation by not travelling those roads as no safety can be guaranteed since junta soldiers were using these roads to carry out military missions targeting the PFDs and frequent clashes were happening in those areas.