Locals flee from Kani Township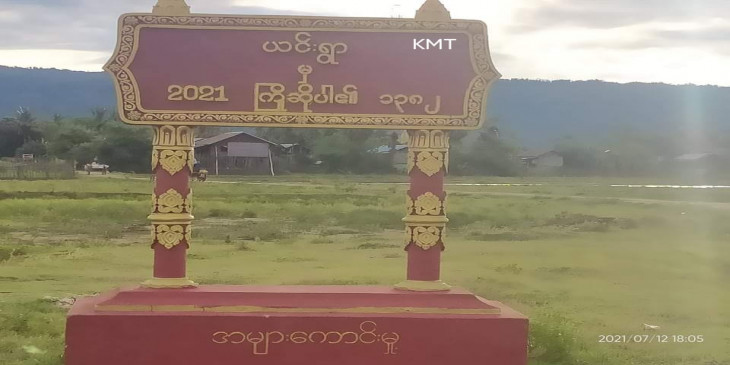 Junta troops from Yay Oo Township marched into Kani Township, on December 3rd, and locals from Kyauk Hle Khar, Yin, and Kone Thar Villages fled as the junta troops entered the towns.
"We were concerned for our safety because the junta soldiers raided houses and killed locals from Yin and Kone Thar Villages last month. I think the junta troops were in the village to provide backup for their flex-boats downstream on the Chin Dwin River should they be ambushed by local PDFs", said a villager.
Yin and Kone Thar Villages are surrounded by Min King, Yay Oo and Depaeyin Villages, where frequent clashes between the local PDFs and junta soldiers occur.
The local PDF leader from Min King Village said "We helped the displaced persons to a safe place, but civilians had to help each other for food and necessities. We try our best helping them".