Ma Mya Kyu Thin: the one who chose to help the wounded over her escape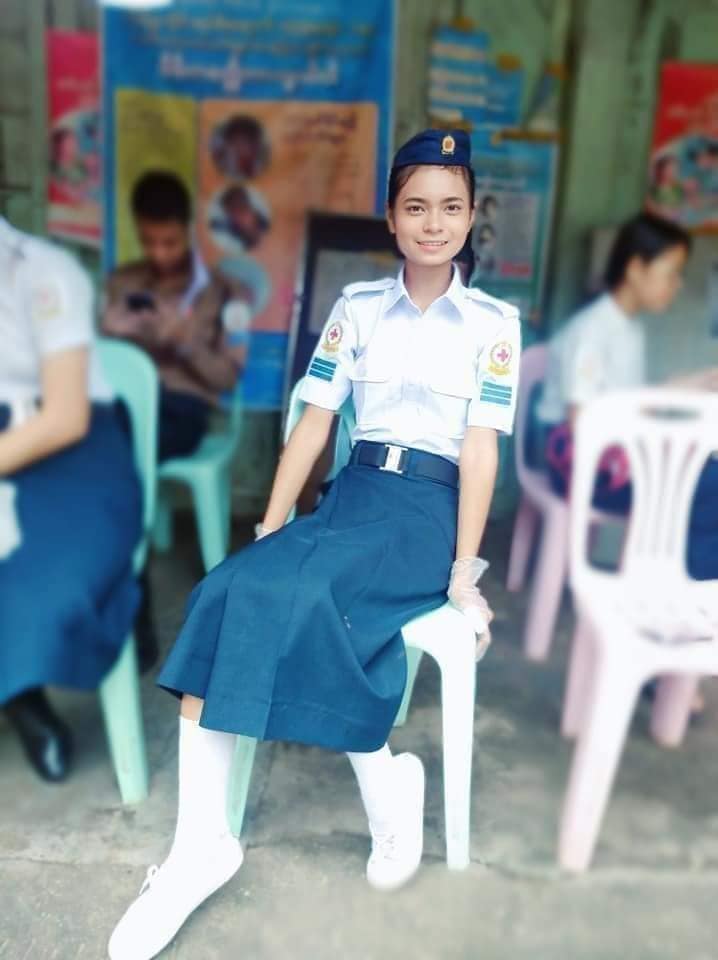 Ma Mya Kyu Thin, a student from Insein GTC and a member of Myanmar Red Cross Society, and her friends were at the nearby place where the military forces cracked down the peaceful protesters by ramming car in KyiMyinDaing, Yangon on 5th December.
Junta car hit the protesters including Mg Arkar Kyaw, a friend of Ma Mya Kyu Thin, in full acceleration. Some died on the spot and some got wounded.
Many protesters had to run for their life as military forces followed them to catch by continuously firing guns. Yet, it wasn't the same for one person. She just chose to take care of wounded Arkar Kyaw and didn't run away.
It was Ma Mya Kyu Thin, the Red Cross Brigade Platoon Officer.
Her colleague remarked, "I know her well. She never has a heart to ignore the wounded. It's the same of other members of the Red Cross Society. I saw in the photos and videos that she took care of the wounded. I am sure that she chose to help the wounded, not to escape."
Ma Mya Kyu Thin, a native of In Sein Ywa Ma, has been the member of the Red Cross Society in In Sein at a young age. At the age of 20, she became the Red Cross Brigade Platoon Officer.
"She's intelligent and smart. We volunteered during the COVID first wave, but her dedication was much stronger than me, as I have to work for life. She proved that the members of the Red Cross Society mustn't discriminate anyone," said her colleague.
The Junta council publicly announced that this 20-years-old member of the student union and Insein 2G-EP student (In Sein GTC), was abducted after the crackdown.
The members of Insein Red Cross Society posted her stories on social media. One of the members said "She is always willing to help others whatever or whenever. Even the COVID crisis, she was always ready to help others."
Another member said, "She is brave, smart, punctual, trustworthy and always concentrates on the instructor's guidance."
Her sacrifice was going viral as an ideal Red Cross society member while the inhuman action of military junta was notoriously spread around the world.