Mandalay jade market back to life again after the military arrested several jade traders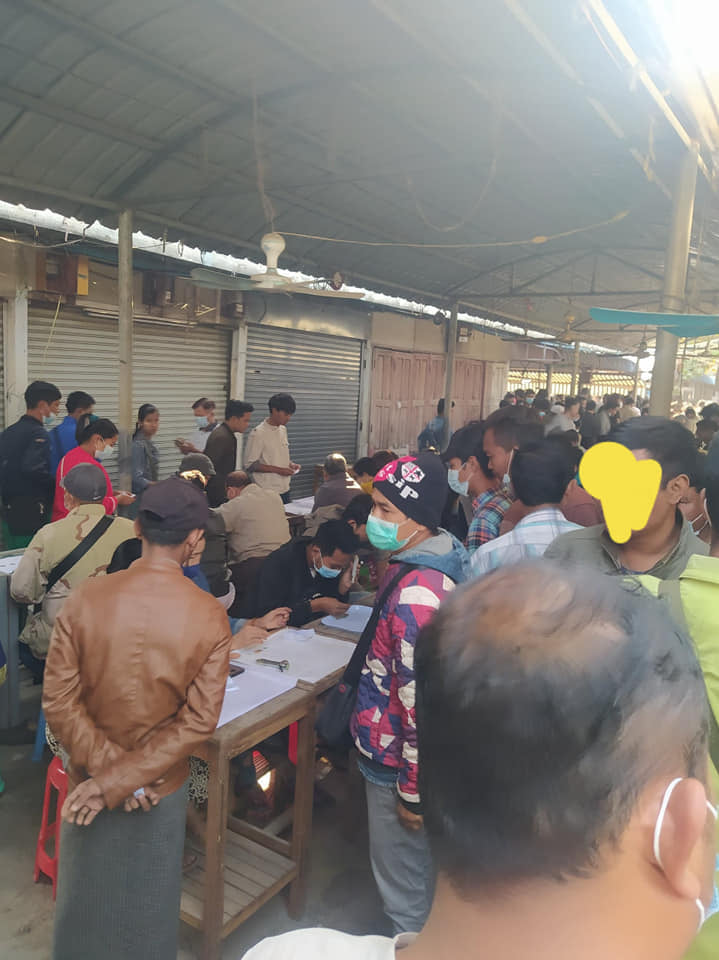 Not long after the junta regime arrested some jade traders in Mandalay, who were trading jade from home by using the mobile application WeChat, the Mandalay Jade Market is back to life again, said residents.
The Mandalay jade market, which is managed by the Mandalay Municipal Taxation Department under the junta regime, was seen crowded with thousands of people trading on December 26th, said local jade traders and brokers.
The junta regime have forced the Mandalay Jade Market to open, so they can benefit from the taxes from it, and forced more people to trade in the market. The junta regime has also threatened to shoot dead people who trade outside the market.
From December 20th, more than 400 jade traders, who traded from their homes, were arrested. There were Chinese citizens, local jade traders, and brokers among the arrestees, and they are currently held at Obo Prison. There have been rumors that ransoms needed to be paid for the arrestees, however, details are not yet known.
Although the jade market is back to life, trade is not doing well, said a local trader.
~ Pictures of people inside Mandalay jade market on the morning of December 26th ~