Mandalay's Sangha Union condemn junta's propaganda on religious views using fake monks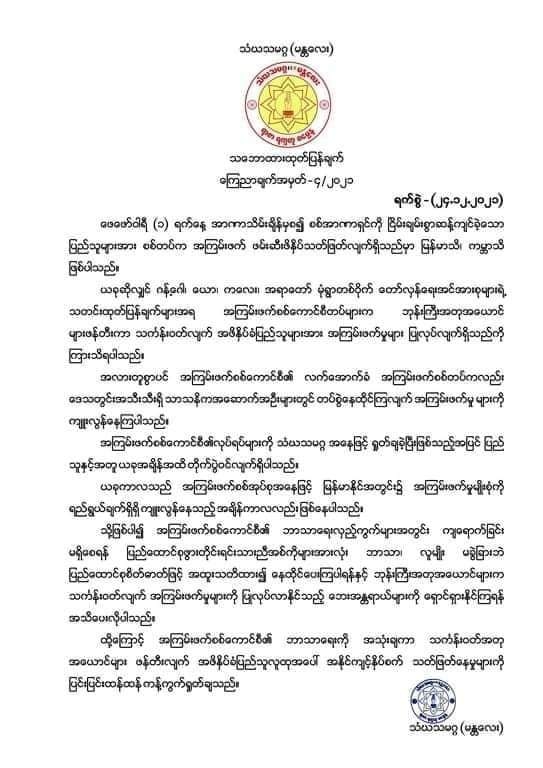 Sangha Union (Mandalay) condemned the use of junta soldiers who disguised themselves as Sangha Monks who then carried out surveillance and raided civilians.
Resilience forces are gaining people's trust and had secured some areas in Magway and Sagaing Division. "Junta soldiers were reportedly disguised as fake Buddhist monks who tortured and raided civilians within Gantgaw, Yaw, Kalay, Ayardaw and Monywa Townships " according to Local PDFs.
Moreover, junta troops had been stationing in religious buildings and monasteries during their missions. The Sangha Union (Mandalay) peacefully protest against the junta regime suppressing, torturing, and killing thousands of people since the first of February and condemned the junta regime's propaganda on religious views by using fake monks.
Yaw's People's Defense Force reported that hundreds of Sangha robes (clothes of Buddhist monks) were bought from local stores recently.
The Arakan Army (AA) of Rakhine State also alerted its people to be aware of any news propagated on religious or racial issues.