Mass killings by junta in Gangaw Township with 14 bodies recovered so far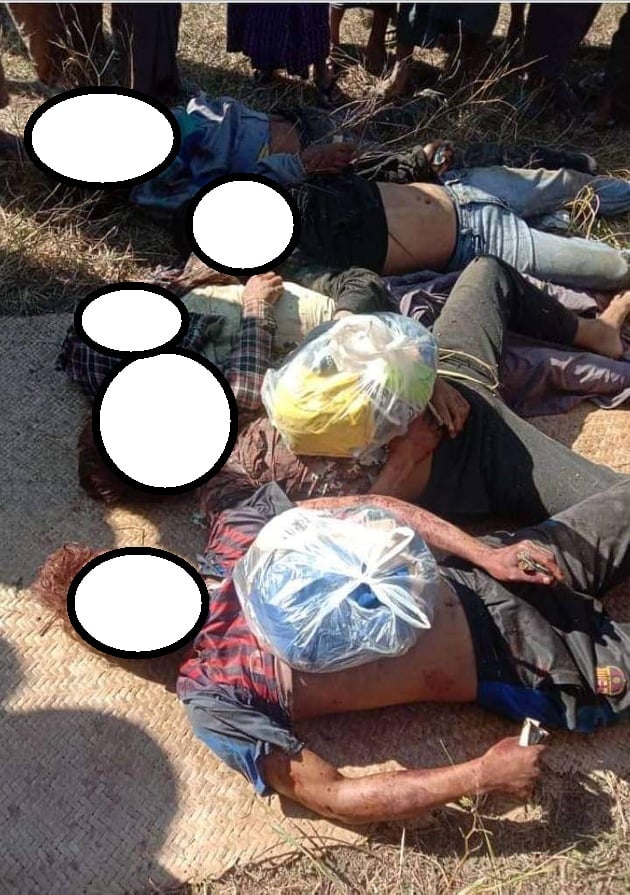 Starting at 7am on December 19th, it has been reported that junta forces launched a massive offensive in Hnankhar Village, with multiple civilian casualties, and many buildings destroyed and torched .
Locals reported that in Hnankhar Village of Gangaw Township, Magway Division, junta forces attacked using 3 helicopters and stationed ground troops there. The attack left many villagers dead and 14 bodies have been retrieved so far, but it is believed there are many more yet to be discovered.
"We collected 6 bodies near the school, 8 more were retrieved, a total of 14 dead bodies were picked up and we are still trying to bring back another 3 bodies we found" said locals.
Locals also reported that a car from a community service was hit by an RPG heavy weapon at the Hmankhar Stream Bridge between Yehla Road branch line and Hnankhar, then the car fell from the bridge and many passengers were dead. There are also reports that a junta helicopter shot and killed motorists, resulting in 4 confirmed dead with more bodies yet to retrieve. A source also claimed that 4 people were shot while fleeing the fighting, and those bodies have not yet been picked up.