Members of the junta forces, including a mine specialist, killed in Gangaw and Kawkaraik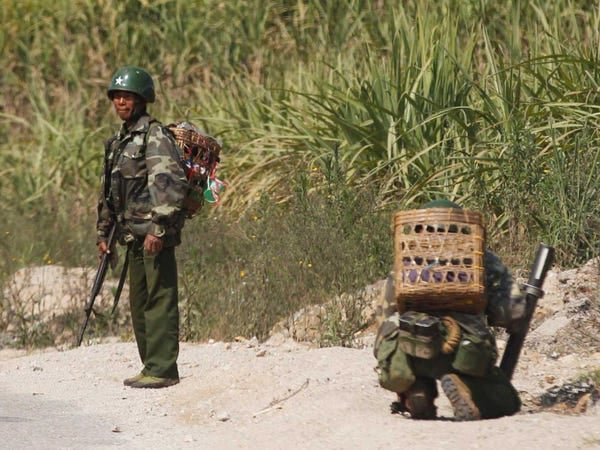 Around 3 pm on December 27th, the YDF (Kyaw) attacked junta forces who were marching to the north of Gangaw, Magway, with a landmine. Three members of the junta forces, including Son Ye, a mine specialist, died, and several were wounded.
Son Ye, the mine specialist, was heard shouting and reporting in his walkie-talkie, according to the YDF.
Similarly, a battle occurred between the KNLA and the junta forces with four military vehicles, carrying dead and wounded junta troops. another member of the junta forces died in the attack.
In a battle with the KNLA Brigade 6 and the junta forces near Asia Road and the KNU Breeding Zone, nine members of the junta forces were killed, including the Battalion Commander of the 310th Battalion, and the bodies were scattered on Asia Road, according to the KNLA source.