Military coup hits Myanmar's economy and millions of people fall into poverty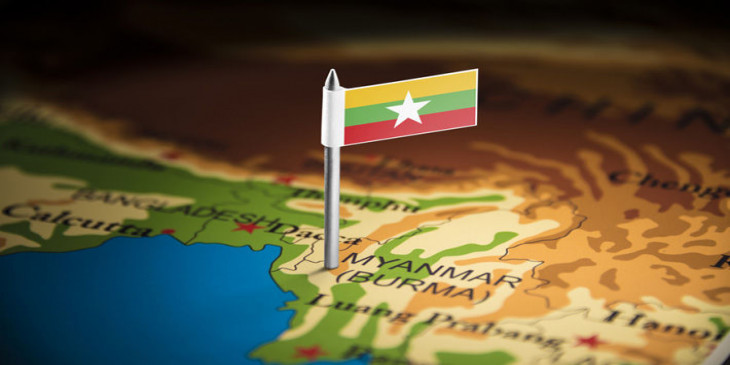 The military coup on February 1st, 2021, has further damaged Burma's economy, which has been in decline since the COVID 19 pandemic, according to international economic analysis reports.
Banking, trading, livelihoods and professional businesses have been hit by the unstable political situation and violence. Income sources have also been declining and millions of people have fallen into poverty.
As a result of the coup, legitimate development aid partners have also suspended their loans and projects. Declining monetary value leads to inflation of food prices that have severely affected the unemployed population.
The lucrative tourism sector is also weak. The Asian Development Bank (ADB) has forecast that Myanmar's economy will shrink by 18.4 percent this year.
Under-Secretary-General for Humanitarian Affairs and Emergency Relief Coordinator, Martin Griffiths recently appealed to military leaders for unrestricted access to more than 3 million people who are in need of life-saving assistance due to the economic crisis, conflict and insecurity.
There is also growing concern about reports of rising food insecurity in cities. According to the April report of foreign businesses in Myanmar, the coup affected all companies whether inside or outside of the nation and it is clear that they left the country due to the unstable situation.
From 1974 to 2019, Myanmar's fiscal year lasted from April 1st to March 31st but in 2018 the NLD government rescheduled the fiscal year from October 1st to September 30th.
From 1st October 2021 to 31st March 2022, a mini budget was drawn up for the six-month period. According to figures released by the Ministry of Commerce, Myanmar's foreign trade has fallen by nearly $310 million USD in the last month due to the decline in both exports and imports.
From the 1st of October to the 5th of November this year, the value of exports was just over $1.3 billion USD, but this represents a decline of more than $164 million USD, and the value of imports declined by more than $145 million USD to $1.25 billion USD.