Military junta arrest and assault citizens in Yesagyo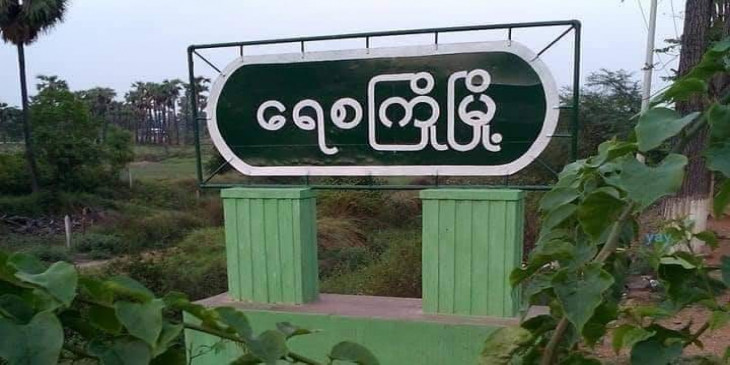 On the morning of December 7th, junta troops and members of the Pyu Saw Htee assaulted and arrested citizens who were passing by Strand Road in Yesagyo Town, Magwe Division, as stated by locals.
Citizens were crossing the road were detained by men wearing masks, and 2 civilian men who were riding a motorcycle past the scene, were stopped, made to kneel down, and were assaulted, according to witnesses.
"The whole Strand Road was filled with soldiers, both in uniform and in plain clothes, carrying firearms, and were
searching all the passersby. Those wearing masks for COVID were told to remove them. Two men on one motorcycle are not allowed to ride together. Otherwise they were made to kneel down and were hit with the firearms. The victims were too scared to do anything in return as the soldiers had the firearms", said locals.
Locals also reported that in Mya San Village, Myaung Township, the junta have arrested more citizens. "The junta have been searching and arrested 4 men in the area between Mya San and Paramema. They divided in to groups and continued to search. The villagers from nearby villages have been fleeing. All this happened at about 8:30 am", said the local.
Also, junta forces brought back an oil tanker, which the Myaing PDFs had earlier taken, and it was docked at the Yesagyo Harbour. It is also reported that they brought back some stolen motor boats from Kyauktan and Shwe Tachaung Villages.
"On the morning of the 7th, about 50 junta forces, arrived at Paramema Village after leaving Kyauk Yit Village. They divided into 2 groups and were searching high and low", reported the locals.
Yesagyo and Myaung towns are adjacent to each other and are located along the Chindwin River.