Military Junta-owned Products, Myanmar Beers Seized and Destroyed in Sagaing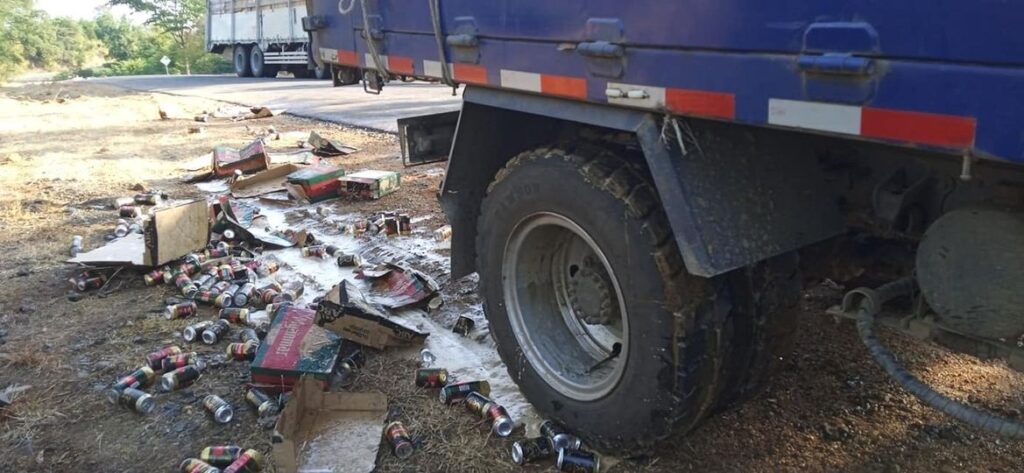 It is reported that the Pale Joker PDF, a local defense force, destroyed Myanmar beers, and military junta-owned products on the morning of January 1st after they were found being transported within Pearl Township, Sagaing Region.
The driver of the truck transporting said beers was issued a warning— this would be the last time transporting military-owned products and that no warranty would be given to him or his vehicle if caught again.
Since last month, the PDFs in each township have been issuing warnings that transporting and trafficking military junta-owned products would not be allowed in Sagaing Region.