Military training suspend because of the wives of the police officers against to attend in Maubin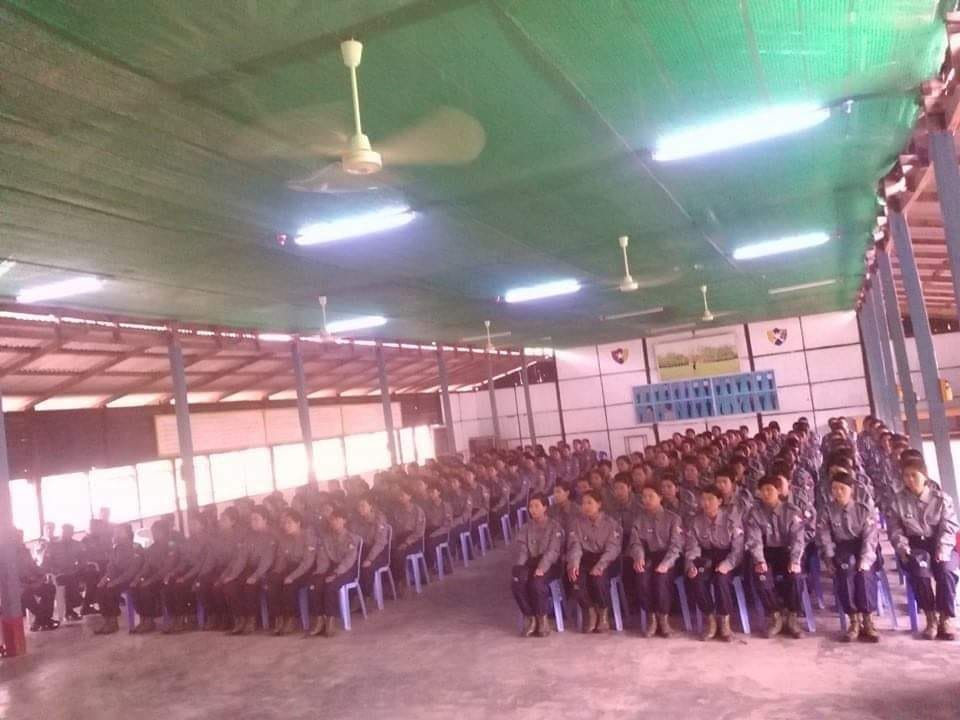 Ayeyarwady Division,wives of the police officers in Maubin were forced to attend military training in the first day of the training ,the women protested against to attend military training,according to a source close to the police.
By the order of the military council,about 100 wives of police officers from all stations,including local police stations in Maubin Township are being forced to attend in basic military skills and small arms training and most of them do not want to attend.
They also told that if they had to attend the military training,they would not be living inside the police station compound but outside the police station.
"On the day of the wives were trained by the military,they also told to trainees that they didn't want to attend for various reasons;health,social and economic",a source close to the Maubin police force.
As the against of the wives of the police officers to attend military training,only one day has been taught when the training beginning day and no further training is being taught.
The Junta military council also preparing to train the wives of the police officers in the same way as the wives of soldiers,and has instructed police to conduct military training in each township.