Military training was given to Pyu Saw Htee by SAC at five locations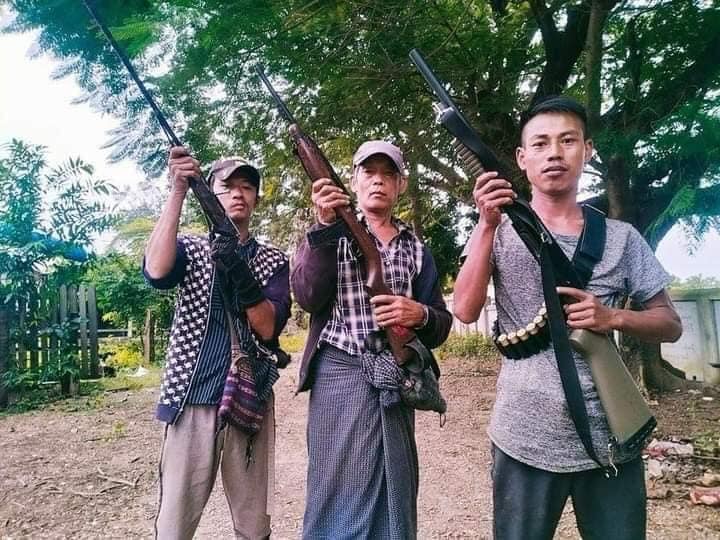 At Min King Township, military supporters were forced to register to attend military training, then they were trained at five locations, armed with weapons and organized as the Pyu Saw Htee.
The military training was given in the villages of Pan Set, Taung Phyu, Kyout Kel Tat, Kyay Taung Oo and at the mountain of Min King. Schools guarded by SAC police and the Pyu Saw Htee were opened and they provided security for the SAC forces' marine vehicles, which arrived at Min King, according to a close friend of the SAC.
A local reported to Myat Mhout Khit that, "I had a telephone call with my friend. He told me not to contact him again because he was forced to take military training and now I have lost contact with him. I've heard that they are not allowed to make contact with outsiders. I've also heard that in the last 4 or 5 days, a school was forced to open and was guarded by them at Pan Set Village, and when the SAC vehicles come, they have to act as security for them."
Also, at the same five villages, in Min King Township, the Pyu Saw Htee were organized and sent up to the villages where SAC informants had been removed. People's property was destroyed, rice was thrown away, and houses were burnt down, if it was suspected that they voted for the NLD, said the local.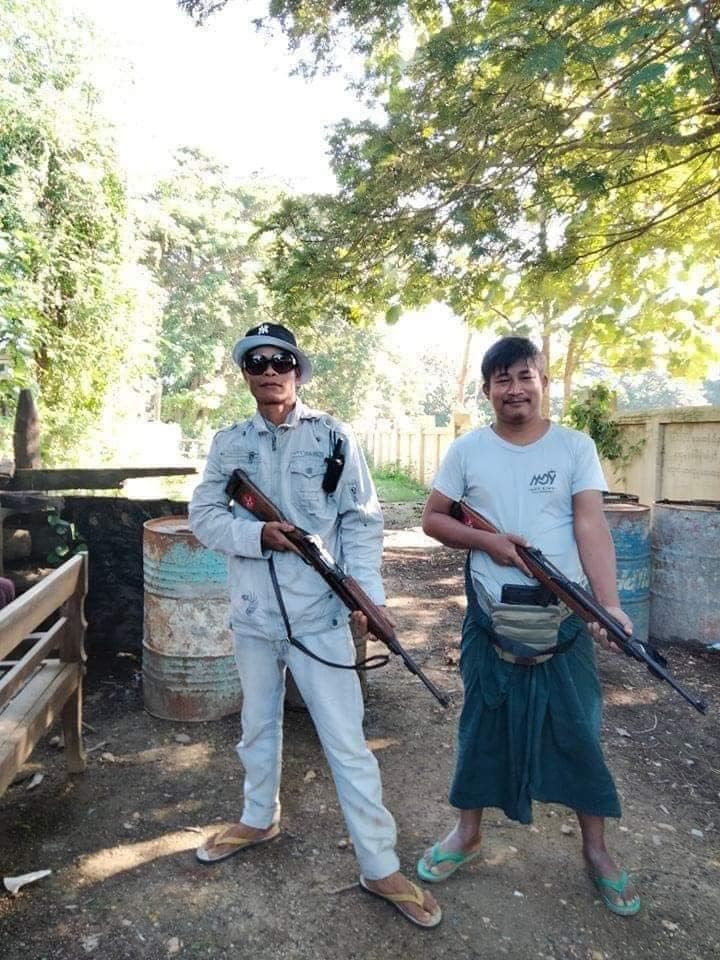 Photo: Members of Pyu Saw Htee holding weapons at Min King Township