Min Aung Hlaing has secretly ordered not to receive any letters from the ICC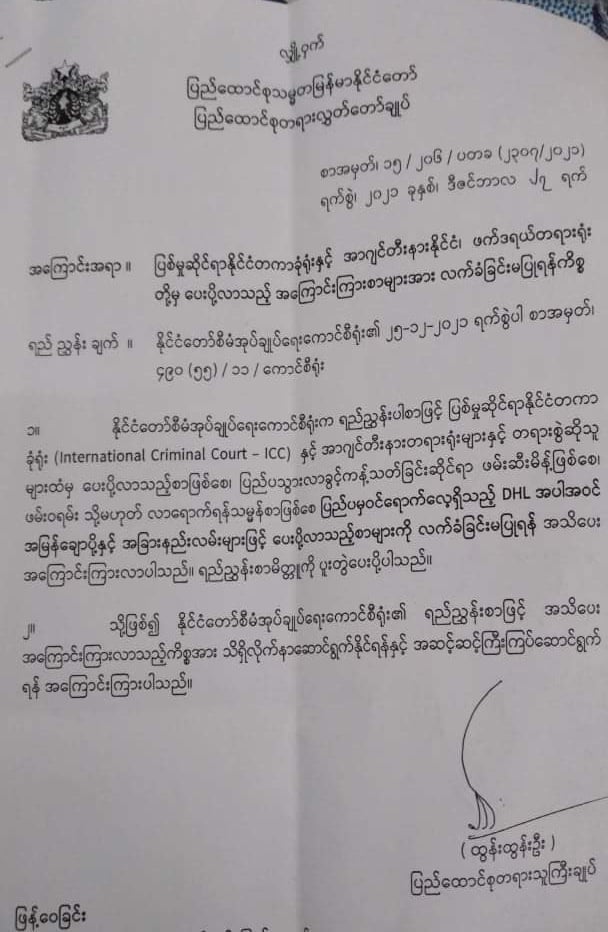 Min Aung Hlaing and military leaders are facing increasing charges against them from the International Criminal Court (ICC), and letters from international organizations, including the Court of Argentina, and arrest warrants. Min Aung Hlaing has issued an order to the junta regime not to accept arrest warrants and subpoenas at all.
Court staff have been instructed not to accept letters sent by express courier or other means, including DHL, which usually come from abroad.
The International Criminal Court (ICC) is prosecuting Min Aung Hlaing and other military leaders in connection with the military coup that killed civilians and committed war crimes, as well as the recent genocide of the Rohingya in Myanmar.