Minister of Ministry of Electricity and two Deputy Ministers charged with corruption by junta regime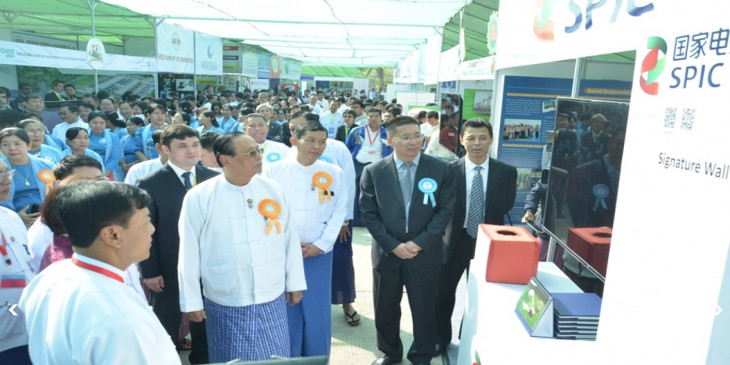 U Win Khaing, Union Minister of Ministry of Electricity and Energy and Dr. Tun Naing and U Khin Maung Win, Deputy Ministers, have been charged under the Anti-Corruption Law, according to statements issued by the junta regime on December 9th.
Minister Win Khaing and Deputy Minister Dr. Tun Naing signed a contract with an international company to build a hydropower tunnel of the Upper Yeywa Hydropower Project on March 12, 2015, which resulted in a 16-month extension without proper procedures, costing the state more than 1,800 million kilowatt-hours (30 billion kyats).
It was also alleged that the GGS company, which manages the Dawei power generation in Tanintharyi Division, has been allowed to pay more than 6 billion kyats in gas bills from the budget of the Electricity Generating Department without prior approval of the Union government.
Similarly, Deputy Minister Khin Maung Win was prosecuted for not complying Myanmar's financial management regulations regarding gas prices during his tenure as managing director, costing the state a revenue of over 6 billion kyats.
According to a junta-controlled newspaper, Ministry of Electricity and Energy Union Minister U Win Khaing and Deputy Minister U Tun Naing were charged under Section 55 of the Anti-Corruption Law and Deputy Minister U Khin Maung Win was charged under Section 55/63 of the Anti-Corruption Law at Nay Pyi Taw Phayagon Police Station on December 8th.
The Union Minister has not yet had the opportunity to respond to the allegations of the junta regime.
Following the military coup, members of the NLD government, including State Counsellor Daw Aung San Suu Kyi, were prosecuted and sentenced to jail by the junta on various charges, including corruption. Many of the corruption allegations made against the ministers by the military council are largely grounded on office procedures, and there is no evidence that the ministers were taking bribes for personal gain.