Minister U Ohn Win was filed with corruption by SAC for selling wood to Daw Khin Kyi foundation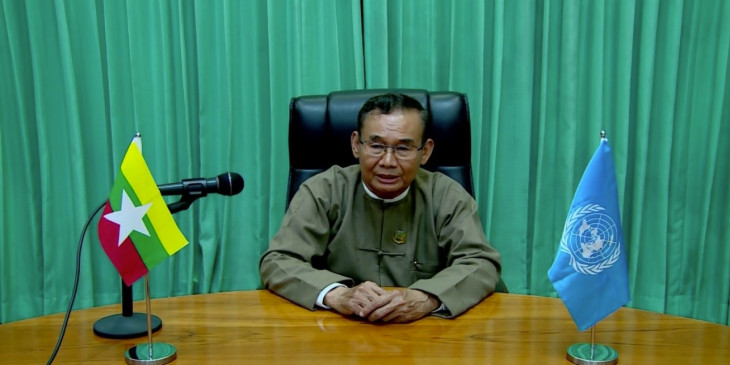 U Ohn Win, the Minister of Ministry of Natural Resources and Environmental Conservation was filed with bribery and corruption by SAC on December 7.
He was sued for selling Teak logs, Teaks, Ironwood (Pyin Ka Toe), Padauk, having a total of 172.0764 tons without tender system for construction of La Yaung Taw Project. Junta added that the country lost over 100 million worth of National Treasury due to this corruption, according to them.
Therefore, the Minister U Ohn Win was firstly sued according the anti-corruption law No. 55 at Phayar Gone Myo Ma Police Station in Nay Pyi Taw, according to Junta. He still wasn't able to make any defending till now.
After the coup, junta has been detaining the members of NLD government, including the State Councilor Daw Aung San Suu Kyi by filing and sentencing with different laws and acts such as anti-corruption.