MMMCC ( Muslim of Myanmar Multi-Ethnic Consultative Committee ) say Muslims who bow to Min Aung Hlaing are traitors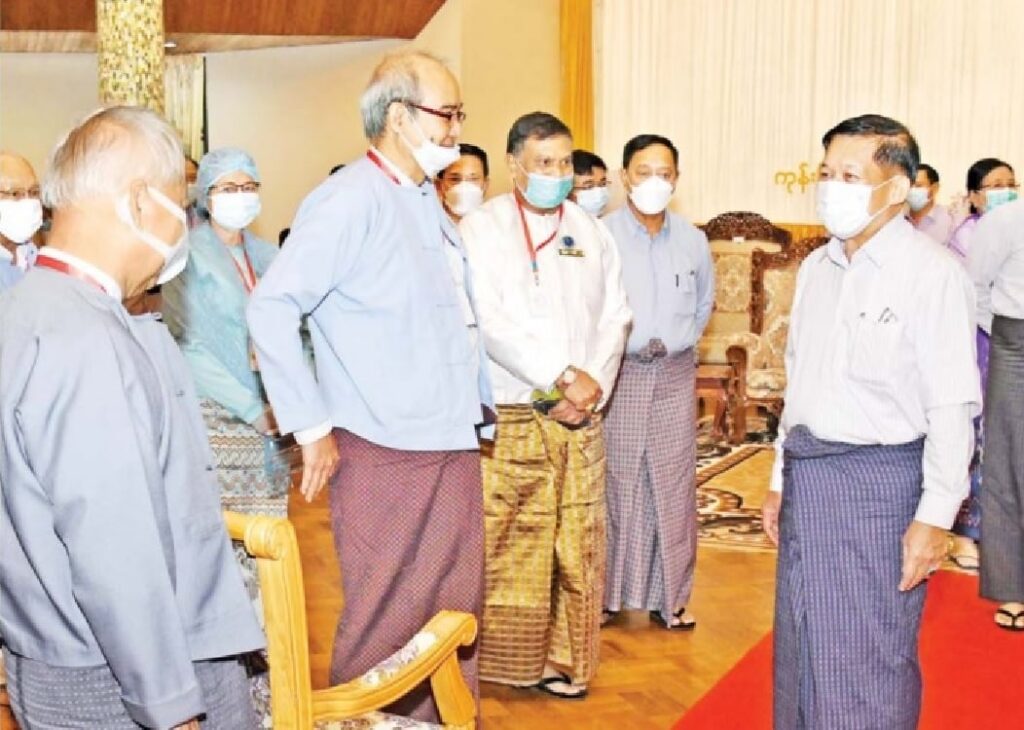 [In reply to Final C]

On December 5th, the junta leader Min Aung Hlaing had an audience with influential people of various religions in the guise of inter-religious friendship. A media outlet interviewed the spokesperson of the MMMCC, U Kyaw Win, following the meeting.
Q: "On December 5th, junta Min Aung Hlaing met some people in Islamic religious organizations in the guise of inter-religious friendship. Would you like to give any comments on that?"
A: "Throughout the history of dictatorship in Myanmar, selfish cronies like them have popped up not only among Muslims but also among other religions. This relationship between the junta and these cronies will have no impact on the belief of Myanmar Muslims. And I believe there will only be public shaming and boycotting of the fascist junta and it's Muslim cronies. We believe there is nothing as disgusting as selfishly bowing the junta while the youth of the country have been giving their lives to the revolution everyday."
Q: "Does the Myanmar Muslim community have any comments on the junta's atrocities including ramming a car to protesters in Kyimyindaing?"
A: "The Muslim community empathizes with the people facing Min Aung Hlaing's junta atrocities. Because we, Myanmar Muslims, have been facing these atrocities for a long time. We are the same as our ethnic brothers. We've been facing this cruelty for ages. The closest examples are the 2017 Rohingya Crisis and the 2013 Meiktila Riots. The burning of 11 people alive in Salingyi that we saw the other day is reminiscent of them. And that means these same atrocities are being planned by the same group of people."
Q: "How are Myanmar Muslims participating in the effort against the dictatorship?"
A: "When we talk about revolutionary forces against dictatorship, the NLD is also fighting against this. The same goes for the NUG, AA, KIA and the PDFs. If someone asks us who we stand with, of course, we consider them allies as long as they stand against the junta.
Also, we stand with those who don't advocate genocide, and any other kind of human rights violations, and religious and racial discriminations. This is not just for our sakes. We believe all races and religions should have equal rights. Everyone is ought to receive equal human rights. That's what we want."
The spokesperson also said that the Muslim community doesn't want any special allowance from the junta and only wants to be treated as equals under an elected government. He was also concerned that young Myanmar people could possibly become afraid of the junta's cruelty and give up.
He highlighted the Myanmar dictators' policy on Burmese elitism, nationalism, and favoritism and concluded that Myanmar Muslims will too, try to win back democracy in alliance with all the resistance forces, to the best of their abilities.