MNDAA confiscated military weapons after the deaths of over 20 military soldiers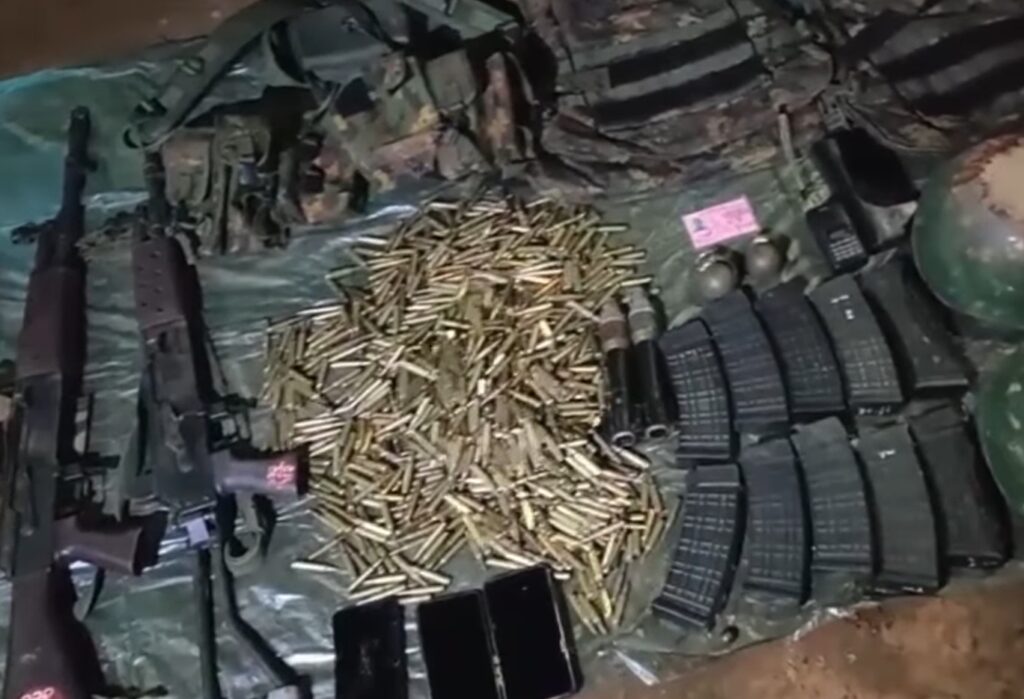 According to the Kokang MNDAA, over 20 soldiers from the military council died and military weapons were confiscated in the battle of 21st November in Northern Shan State, Mong Ko.
The captured weapons included 3 bulletproof vests, 3 helmets, 1 pistol, 2 rifles, 10 rifle magazines , grenades, Walkie-Talkies, mobile phones, and 823 rounds of ammunition.
Yesterday, there were six contacts between the Tatmadaw and the MNDAA and the MNDAA base at Shi-Kyi-Kya mountain and Manyan was bombarded with heavy artillery. At 7:30 AM, a joint operation between the 15th battalion of the 99th infantry division and the 105th battalion of the 77th infantry division launched attacks twice on the Manyan base of Kokang MNDAA.
The attacks were successfully repelled at around 11 AM and the Tatmadaw was estimated to lose about 20 soldiers. As for the Kokang MNDAA, three troops were injured and one give his life for the greater cause.
The Tatmadaw troops have been firing heavy shells at the Kokang MNDAA base at Shi-Kyi-Kya mountain, Mong Koe since the Mong Koe battle recommenced. Yesterday alone, the Tatmadaw bombarded the Kokang MNDAA base with over 900 projectiles. On November 19, at 21:30, Kokang MNDAA successfully repelled the 6th battalion under 77th infantry of the Tatmadaw twice, forcing it to retreat on November 20, at 6 AM and the total number of heavy artillery shells used against the MNDAA was reported to be around 500.
Yesterday it was reported that the Tatmadaw and Kokang MNDAA had contacts at Panyin-Lapa, Pan-Sar hill, Sha-Pan-Sar, Chint-cheint hill and Phoung Sai bridge.