More than 2,000 deaths and over 600 injured junta forces within a month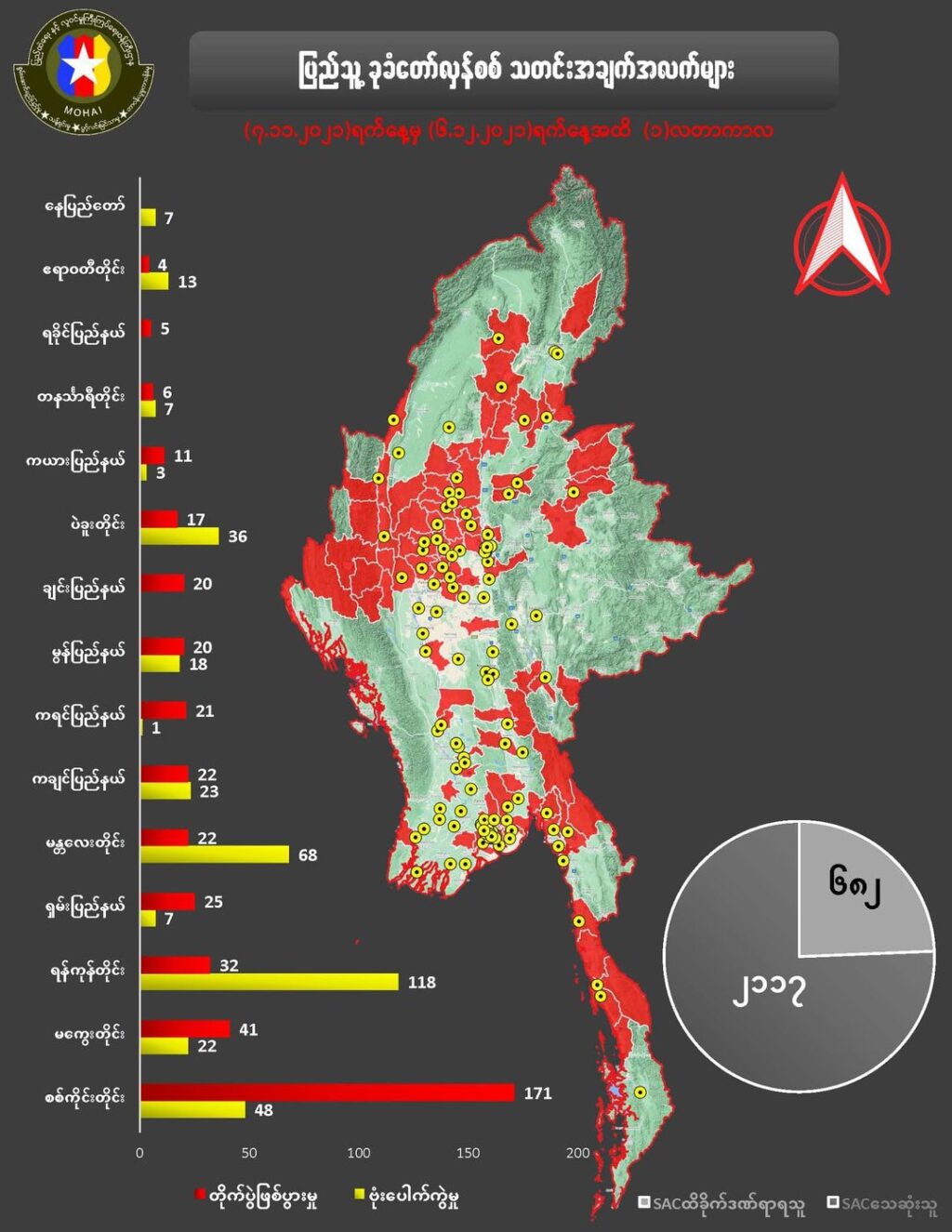 The Ministry of Home affairs and Immigration said that during the period of November 11th to December 12th, there were 2117 deaths and 682 injuries to junta soldiers after the National Unity Government (NUG) announced the emergency situation.
The NUG announcement said the junta had illegitimately snatched power and was committing terrorism by arbitrarily arresting, torturing, and killing people, everyday. This left the people with no choice but to fight back in the form of self-defence, according to their right to protect themselves.
People's Defence Forces (PDFs) from all over the country are fighting back against the junta forces with increasing intensity.
The number of CDM soldiers and CDM police, who bravely stand up for the people, has been increasing everyday since the NUG announced the emergency situation.