More than 700 locals forced to flee to Thailand after clashes at Lay Kay Kaw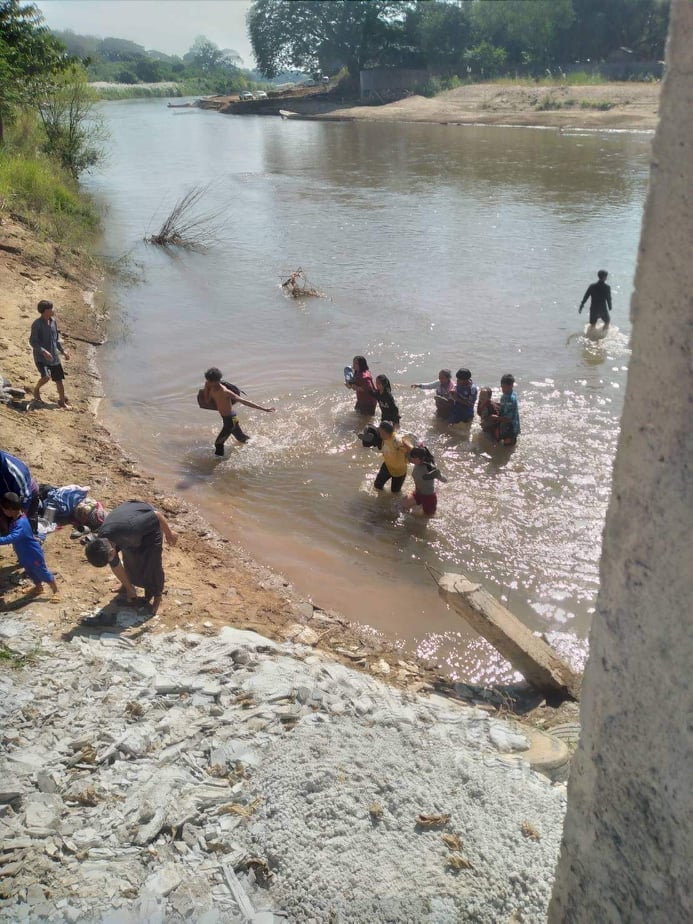 Fighting between junta troops and the KNU's joint forces, near the village of Bae Hikalaw near Lay Kay Kaw, has forced more than 700 people to across the Thaung Yin River and flee into Thailand.
A refugee told Yangon Khit Thit Media that local people had to run away due to heavy artillery shelling on the villages by junta forces during the fighting, which began at 9am on Dec 16th, and blankets and warm clothing are urgently needed.
At present, there are more than 2,000 local people from Lay Kay Kaw, Mae Htaw Talay and Baehikalaw Villages who have been forced to flee to avoid artillery shelling, and about 700 have fled to the Thai side.