Ms. Yang Hee Lee condemns South Korean companies which met with junta regime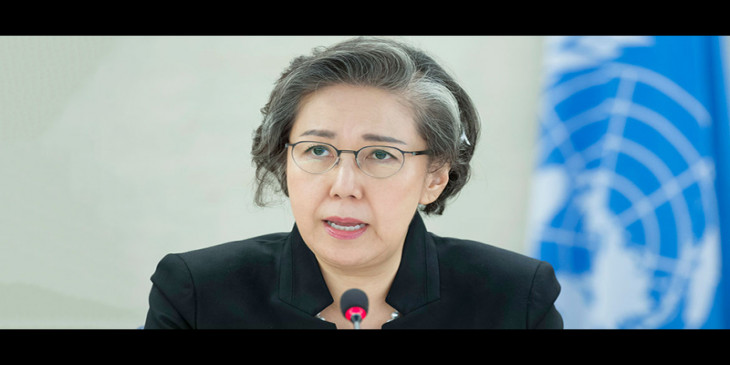 The Financial Times reports that Samsung and LG employees, along with senior officials from the Korean embassy in Myanmar, met with civil servants of the junta regime in last month.
The meeting occurred despite condemnation from a human rights lawyer from President Moon Jae-In's administration about the junta's crimes and violence.
Executives from Samsung Electronics, LG Electronics and steelmaker Posco attended the meeting, called the Korean-Myanmar Business Cooperation which was held by the junta regime in the Lotte Hotel (another Korean branded company).
On the contrary, since the coup, western countries such as the United States, the EU and the UK have imposed sanctions on military-linked companies and individuals. The United States, UK and Canada sanctioned the Office of the Attorney General of the junta regime just last week.
Ms. Yang Hee-Lee mentioned that, "it's a shame that representatives from the Korean Commerce Association and conglomerates attended the junta held meeting, and those actions are favourable to the junta and provide legitimacy."
Posco said, attending the meeting was to discuss the difficulties that they are facing in doing business, and confirmed that no new business agreements had been made since the coup.
A spokesperson from Korean Ministry of Foreign Affairs said Korea had been continuously requesting that the junta regime end the violence against its citizens and to release detainees as soon as possible.
Also, South Korea has been supporting ASEAN's efforts for stability and the restoration of democracy.
A representative of Korea's SMEs said that SMEs are going to Myanmar for their businesses ventures and are depending on themselves because the South Korean government cannot decide. However, it will all depend on Myanmar's economy.
The National Unity Government (NUG) Finance Minister Tin Tun Naing said he had recently met with foreign investors, including the Federation of Myanmar Chambers of Commerce and Industry, including the Directorate of Investment and Company Administration, under the junta regime.
He has called on international businesspeople not to engage with the junta regime, to stop the blood-money.