Myanmar junta forces launch offensive attack on IDPs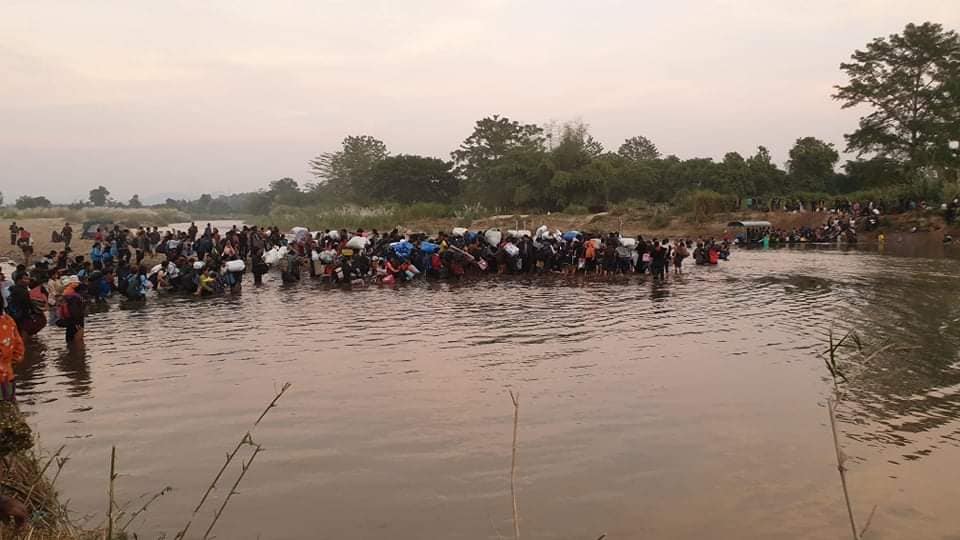 Myanmar's junta forces fire mortar shells into the camps of displaced people along the Moei River on the Thai-Myanmar border in an offensive attack.
The displaced people have had to flee to Thailand by crossing the Moei River.
There are nearly 1,000 displaced people from the villages of Lay Kay Kaw, Palu, and Meh Wah Khee, crossing Moei River to the Thai side.