Myanmar leader Aung San Suu Kyi jailed for 4 years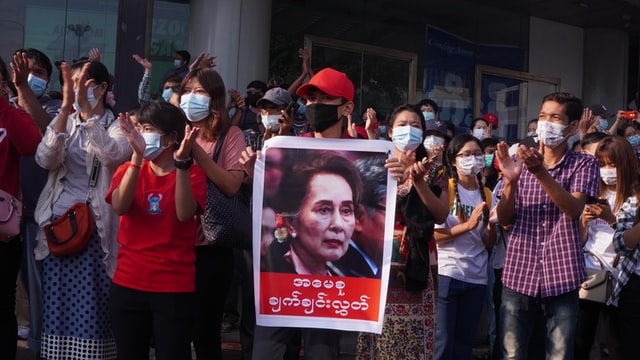 Myanmar leader Aung San Suu Kyi was sentenced to 4 years on Monday, according to local media and journalists in Yangon.
Ousted President Win Myint also has received 4 year imprisonment on Monday, said the sources.
Junta barred Journalists from proceedings in the special court and Aung San Suu Kyi's lawyers were also banned from speaking to the media.
Her supporters believe the cases are baseless and designed to end her political career and tie her up in legal proceedings while the junta consolidates power.