Myanmar refugees relocated to temporary camp in Thailand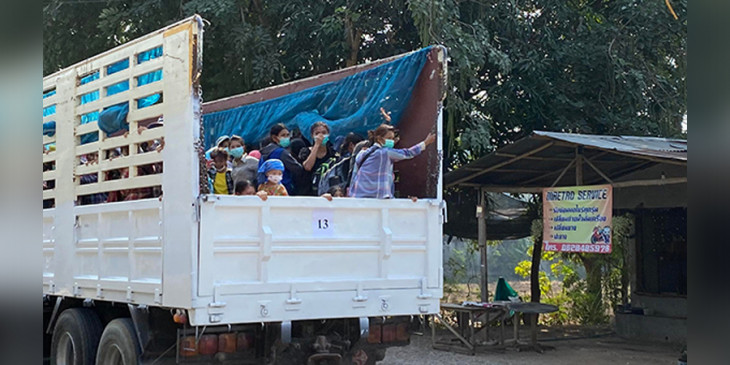 After clashes in Lay Kay Kaw, refugees staying at Mae Tong Klang School, near the Myanmar-Mae Sot border, were relocated to a temporary refugee camp in Mae Ku Kin Village, Phop Phra Township on the 25th of December.
"1302 refugees were initially relocated with 4 trucks and others are slowly relocating", said an informer.
The relocation of refugees was led by the Mae Sot District Commander of Police, working together with other health care staff, police officers, and administrative staff.