Myanmar Security Force's massacre to the protesters in Yangon, state Human Rights Watch (HRW)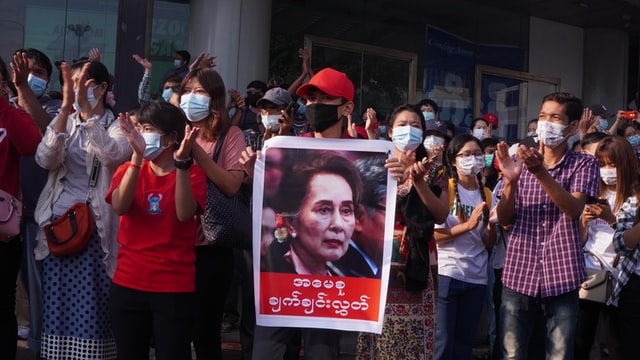 Myanmar Security Forces have intentionally provoked and then carried out a massacre against anti-coup protesters, on the 14th of March, said Human Rights Watch. On this day in Yangon, the largest city in Myanmar, the killing of more than 65 protesters was a structured plan, according to the report by Human Rights Watch, issued on the 2nd of November.
Junta soldiers and police armed with lethal weapons, like assault rifles (which were never meant to be used in protests), opened fire on the trapped protesters and people who were trying to help the wounded ones, said the New York-based organization.
Human Rights Watch also stated that the conclusions of the report were based on evidence from interviews with six witnesses and careful analysis of 13 photographs and 13 video clips of these ruthless attacks, posted on social media.
"In videos posted by the junta forces, it was clearly evident that they had already planned these things in advance, based on the evidence and digital forensic technology," said Manny Maung, HRW Myanmar Researcher.
She told A.P. News that the actions of the security forces were considered massacres and war crimes against humanity.
HRW have made a request to take action for getting justice. "Up until now, no security force member has had action taken against them. The Commanders are fully responsible for this kind action. From our point of view, they should include the Brigade General and the Yangon Region Police Chief. These exact details need to be recorded in order to make further investigations", she said.
HRW has been urging action to be taken in relation to the ongoing massacre, human rights violations, and war crimes against humanity, by the military and junta regime, which should be punished by various actions, including extending international sanctions.
On February 1st, the Myanmar military took control over the democratically elected government, in a coup that resulted in peaceful protests across the country. In the following months, junta forces have been using live ammunition and lethal oppression of the peaceful protests nationwide, including those in Hlaing Tharyar Township of Yangon.
After the coup, junta administrators declared Marshall Law in Hlaing Thar Lar Township and even framed protesters as riot instigators, against firemen while a garment factory was burnt down.