Myeik District Police Forces ask fishing boats for fuel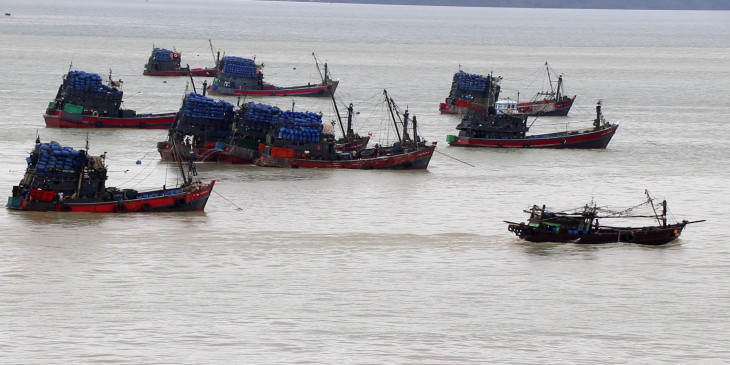 According to local fishermen, police forces under Myeik District have been asking for fuel from the fishing boats within the Tanintharyi coastal area.
A fisherman said that they had to give two tanks per boat just to be allowed to fish in the sea. It has been confirmed that Myeik District Police Force has released a statement requesting for their boats.
Local fishermen groups said that security forces, including the junta's navy, often ask for money, food, and fuel from fishing boats near the Tanintharyi coastal sea.
There are over 2,000 boats fishing in the Tanintharyi Sea according to the Department of Fisheries, Ministry of Agriculture, Livestock and Irrigation.