Myitkyina District KIO officially warns people not to trade in products related to junta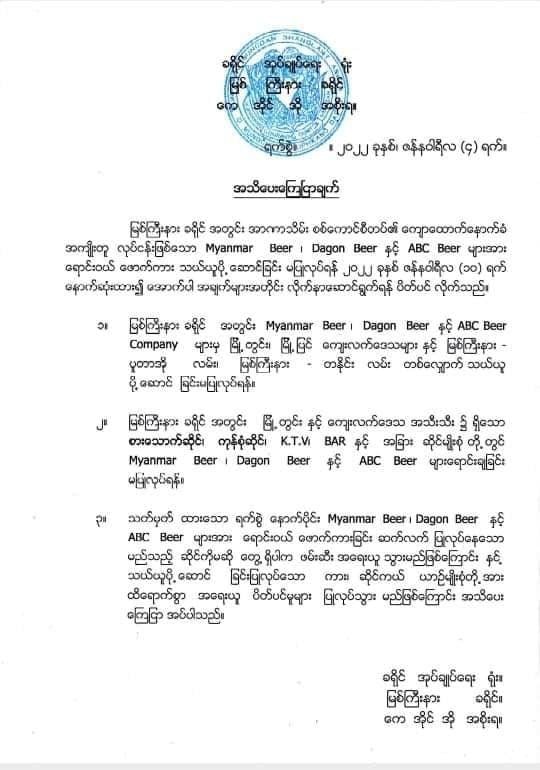 According to a KIO statement issued on January 4th, the deadline for selling and transportation of beer, linked to the junta regime, is January 10th. In the statement, they used the name KIO Government.
The Kachin Independence Organization (KIO) has issued an official warning against buying, selling and transporting of military-backed joint ventures such as Myanmar Beer, Dagon Beer and ABC Beer.
It is mentioned in the statement that any shop that continues to trade after the specified date will be arrested and prosecuted. The statement also warned that effective actions or sanctions will be imposed on all types of vehicles if they transport any of these products.
The notice said that the products related to the military regime must not be transported in urban and rural areas in Myitkyina District, on the Myitkyina-Putao Road, and the Myitkyina-Danai Road.