NLD speaker U Tin Oo accepts audience with junta leader Min Aung Hlaing in Pin Ni attire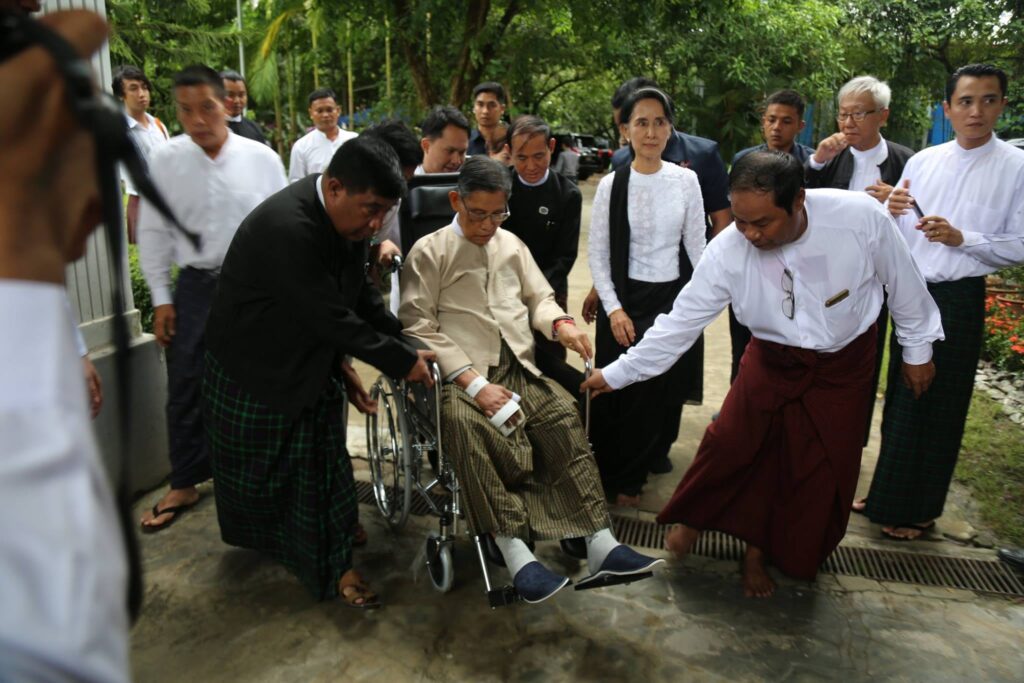 May Cho Lwin, one of U Tin Oo's grandchildren wrote on social media that junta leader, Min Aung Hlaing, requested to meet U Tin Oo this morning, and U Tin Oo, unwell and unable to speak, met him wearing Pin Ni, the signature attire of the democratic movement.
According to a family member, U Tin Oo, the aging NLD speaker has suffered a stroke and is unable to talk or walk, and could not refuse the request, but made sure he wore the Pin Ni shirt to the meeting.
"Grandpa is old and has suffered a stroke. He can't walk or talk. He had no choice to meet the junta leader who showed up at his door, but he couldn't talk to him anyway. However, according to a family member, he only met the senior general after he wore the Pin Ni shirt. I believe this is how grandpa, although unable to speak, showed his standing and dedication," wrote May Cho Lwin.
Junta spokesperson Zaw Min Htun told the media that Min Aung Hlaing visited U Tin Oo, who was a former Commander in Chief, former heads of intelligence Khin Nyunt, and Bokalay Tint Aung, this morning.