NUG Bonds will be sold in collaboration with KIO and KPICT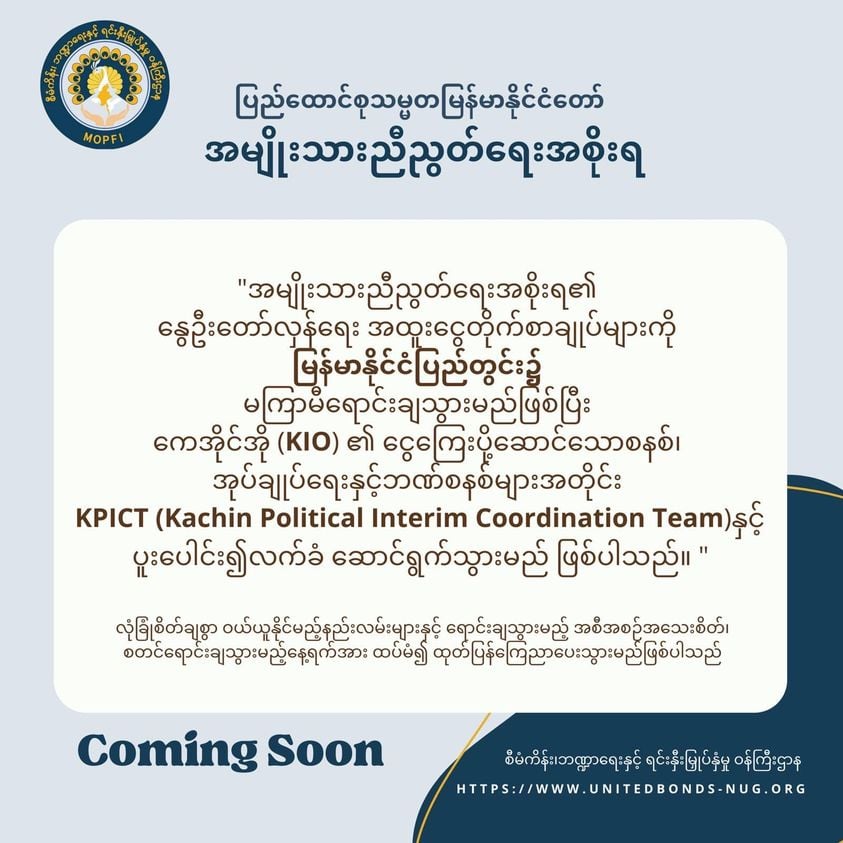 The NUG announced that the special bonds of the National Unity Government for the Spring Revolution will soon be sold domestically.
The NUG said the process will be carried out by money transfer, government, and banking systems of the KIO in collaboration with KPICT (Kachin Political Interim Coordination Team).
In the announcement, the NUG also said that secure ways to purchase the bonds domestically, details of the program, and the starting date for purchase, will be announced later.