NUG PM says competency of seven month old PDFs reflected in daily death toll of junta soldiers.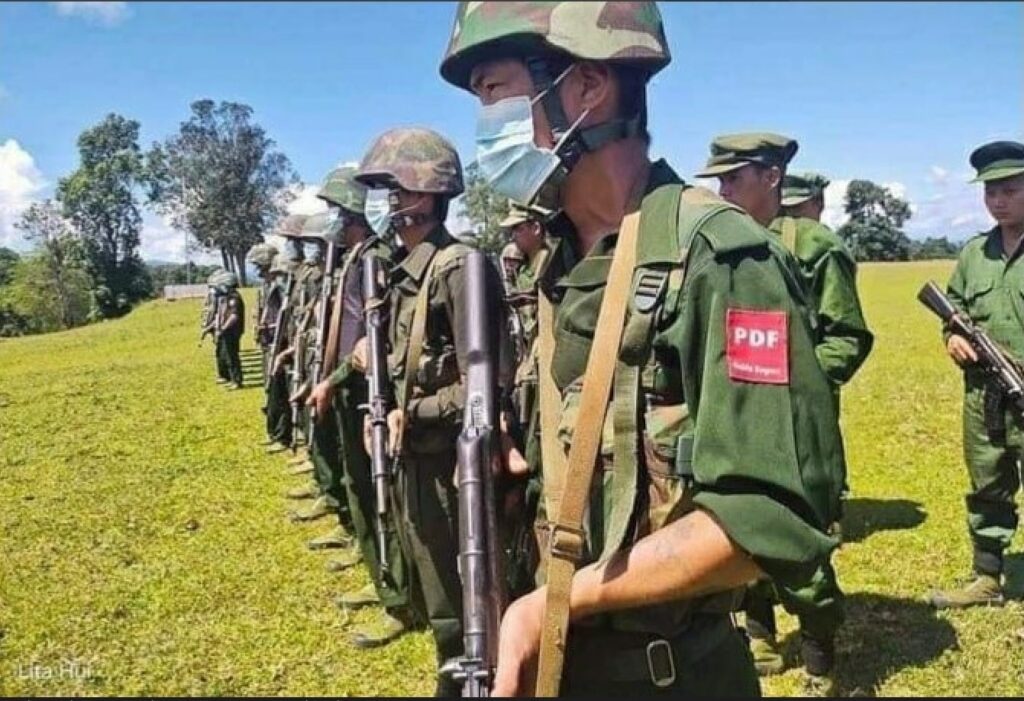 The NUG Prime Minister, Mann Win Khaing Than, said at the government conference on December 28th, that the daily death toll of junta soldiers reflects the competency of the People's Defense Forces (PDFs).
The prime minister acknowledged that war plans and strategies need to be executed confidentially and establishing a 'Chain of Command' was required.
Despite having trained for just seven months, the PDFs, with the support from Ethnic Armed Organizations (EAOs), could vie with the 70 year old Myanmar military and the daily death toll of junta soldiers proves their competency.
However, the nation cannot afford to lose one PDF or EAO member for every twenty junta soldiers. People's lives are far too valuable, the Prime Minister continued.
Finally, he gave remarks to the Ministry of Defence to coordinate with EAO leaders to reduce to a minimum, casualties of PDFs and allied EAOs.