NUG Prime Minister claimed that PDF formed 3 military regions, dominating 15 percent of the country; EAOs controlling 30 percent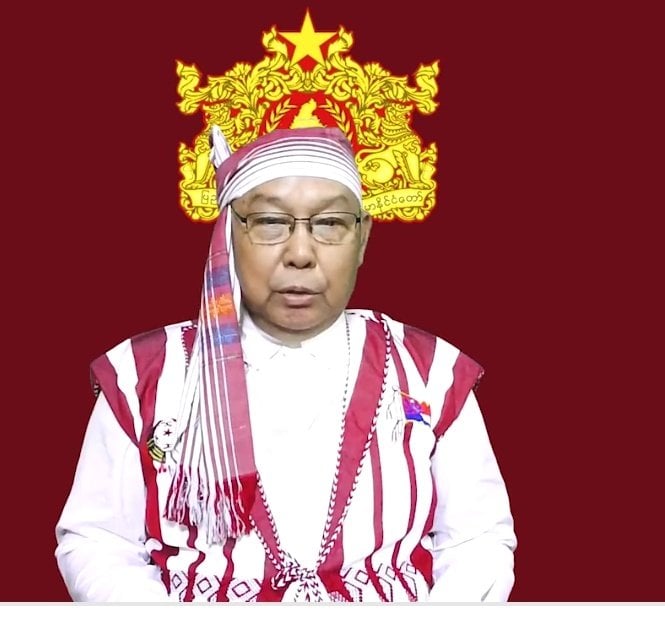 The National Unity Government's Prime Minister, Man Win Khaing Than revealed that the People's Defense Forces (PDF) had set up three military regions, which account for 15 percent of the country, and the ethnic armed groups control 30 percent of the country.
The Prime Minister made this remark in the report submitted to the fourth session of Pyihtaungsu Hluttaw (Union Parliament) on the first anniversary of the formation of the NUG.
Recently, CCC, the committee for military affairs had been formed to speed up the revolution against the dictatorship.
"The Central Command and Coordination Committee (CCC) was formed, and three military regions were set up. The newly-armed revolutionary forces and the previously formed armies were combined and had been performing military operations and civil defense. Moreover, we had also formed Strategic Forces across the country. They now control about 15 percent of the country with the support of existing EAOs. Allied ethnic revolutionary groups are controlling the territory which made up 30 percent of the country, leaving only half of the country under the military Junta rule," stated the Prime Minister.
He mentioned that they are working to establish the rule of law and to protect the civilians in the NUG-controlled territories.
Policies are made together with the allied forces to expand the formation of the People's Administration, and People's Police forces. Committees have been constituted to work on establishing the rule of law and securing the livelihood and properties of the people.
'It is still challenging to fully arm the People's Defence Forces and systematically join forces with several local PDFs. I, hereby, would like to inform you that in collaboration with our allies, we are overcoming challenges and difficulties regarding military affairs," he said in the statement.
It has been a year since the National Unity Government, formed by the elected representatives emerged as a civilian government after the military coup by Min Aung Hlaing in 2021.