Nyaung Pin Gyi Police Station attacked and 5 officers killed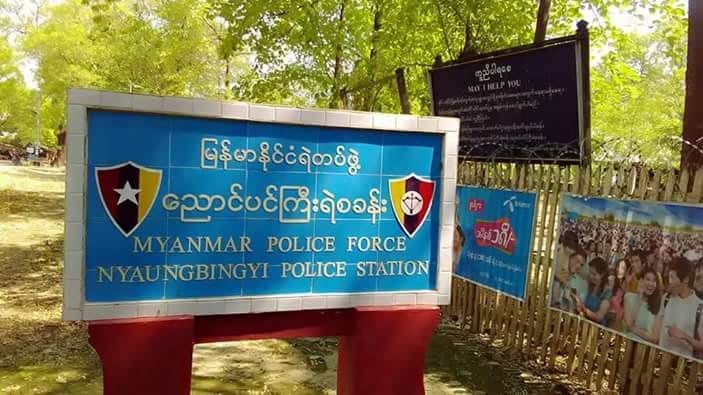 Five policemen from the junta regime were killed in an attack by Local Defence Forces at Nyaung Pin Gyi Police Station in Salingyi Township, Sagaing Region on the morning of January 2nd, the Chindwin Yoma Alliance reported.
"At around 4am today (January 2nd), five policemen were killed in a joint attack by the Lightning & Thunder and Salingyi PDF groups," said the Chindwin Yoma Alliance.
Locals reported that several police officers, including the station police officer were killed and wounded in the attack, as well as a PDF member. The the details of the injuries and deaths has not yet been able to be confirmed.
Residents say they are currently fleeing Nyaung Pin Gyi Village because the junta soldiers have been aggressive and violent to anyone they saw when they were being attacked.